Gala 2021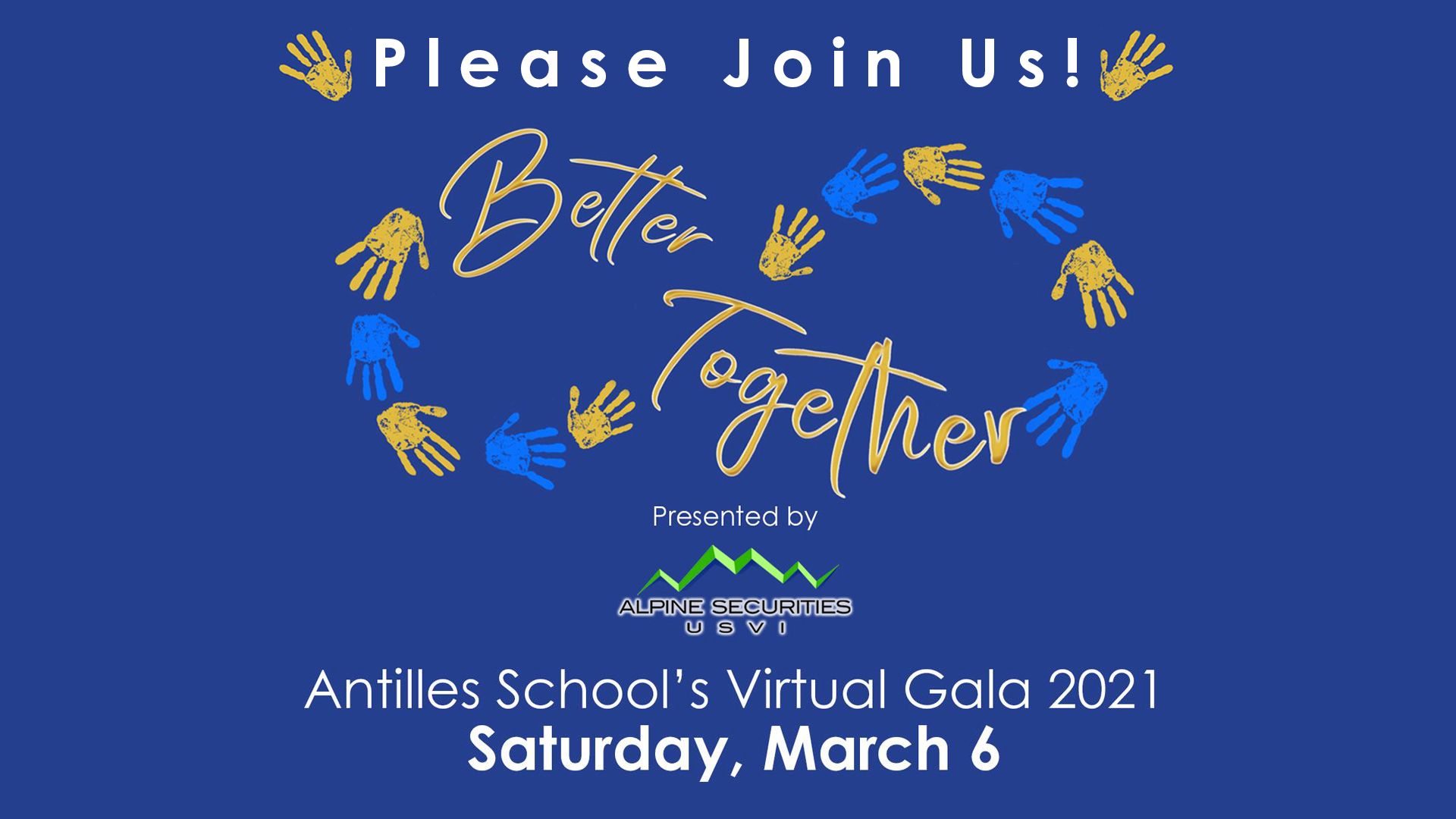 We are only a few days away from our first Virtual Gala and are excited to cordially invite you to join us on Saturday, March 6 at 7PM for an evening of creative and hands-on experiences, along with abundant opportunities to enjoy, connect with, and support our students and faculty.
To make the process seamless, we have put everything under one roof – a Gala site that will allow you to register, bid, buy, and view our virtual event. Here's how you can get started now:
Click this link to browse our site. To register, click "register here" in the navigation bar at the top of the homepage and enter the amount of virtual tickets you'd like. Don't worry, you won't be charged! After, click the "continue" button on the bottom of the page.
You will be taken to a page titled "Guest Registration." Once there, please fill in your personal information. For the field labeled "state," please enter Puerto Rico if you live within the territory. Then, click "continue."
On the subsequent "Payment Information" page, you do have the option to make a one-time donation or monthly donation to the School. This greatly helps support our faculty, students, and programs, while our Stand Up for Kids for financial assistance helps increase access to an Antilles education. Click here to make a Stand Up donation in advance.
If you just wish to finish the registration process, you can choose to "vault" or keep your credit card information on file for the event, or you can simply click "submit order" at the bottom of the page. If you choose not to "vault" your card this time around, you will be able to enter your payment information before the event in order to bid or buy.
You will receive an email with your registration details, including a personal link for the event, which you can use for the Gala on March 6 to view and participate.
Keep looking out in the weeks ahead for more information on our program line up and incredible virtual experiences. We'd like to thank this year's hosts, Vernon Araujo '02 and Trinity Riggle '19, for helping us to make this a night to remember!
Finally, we offer our gratitude to Presenting Sponsor Alpine Securities USVI, along with sponsors: Theodore Tunick & Company; MSI; Baker Magras; First Bank; CC1 Virgin Islands; International Private Bank; Dudley Newman Feuerzeig; Fintrac; St. Thomas Properties; Beep Business Service; Dental 360; Pro Solar; Guardian Insurance; Merchant's Commercial Bank; VI Oncology & Hematology; Seven Seas Water Corporation; Seaglass Properties; Partners 4 Kids; Children's Dental Care;
If you're interested in becoming a sponsor, please check out our package information below.