Antilles e-Newsletter for Parents | February 7
The Everything-Bagel Edition
(because it's got a little bit of everything)
Black History Month Spotlight | Library Resources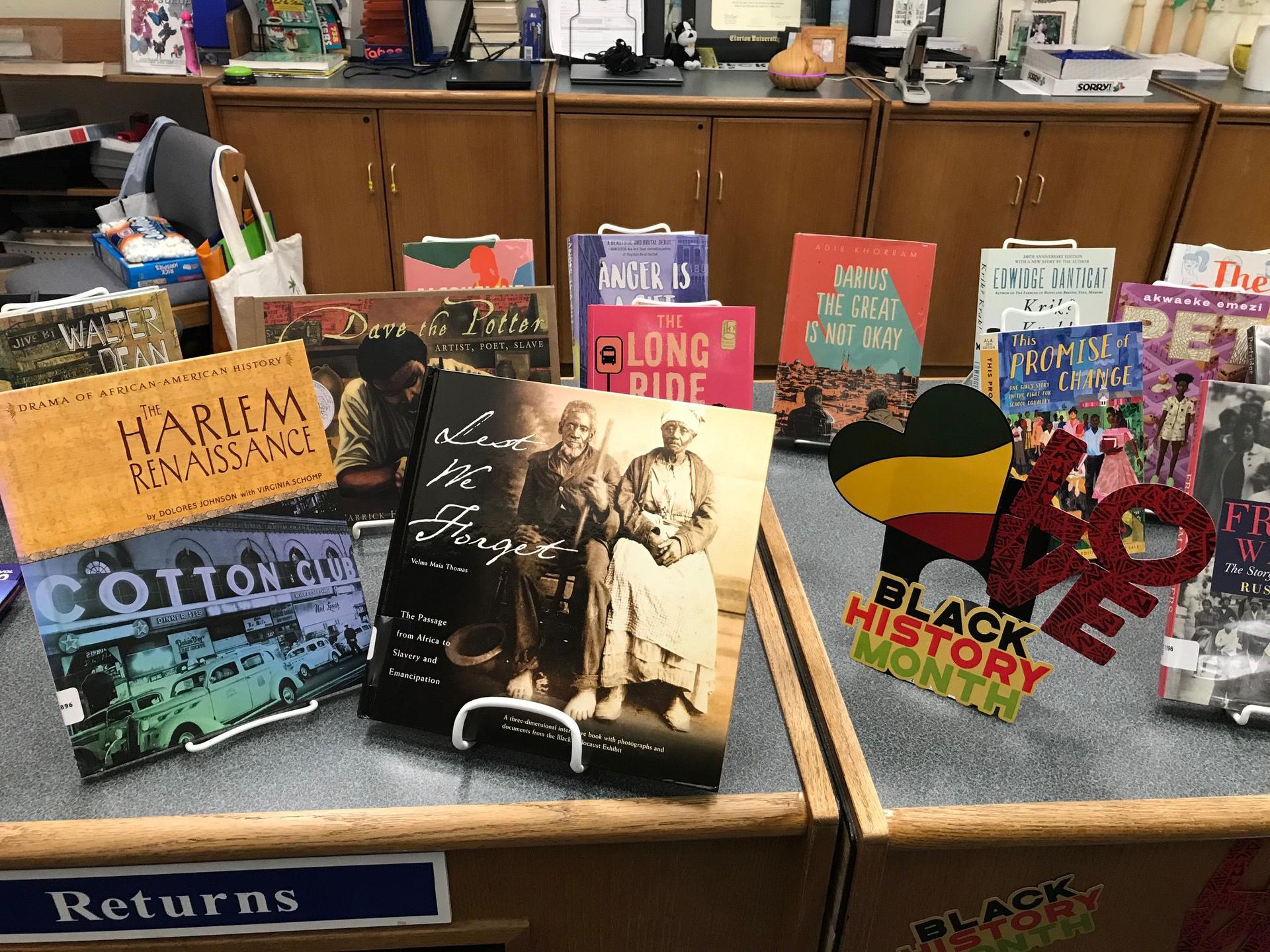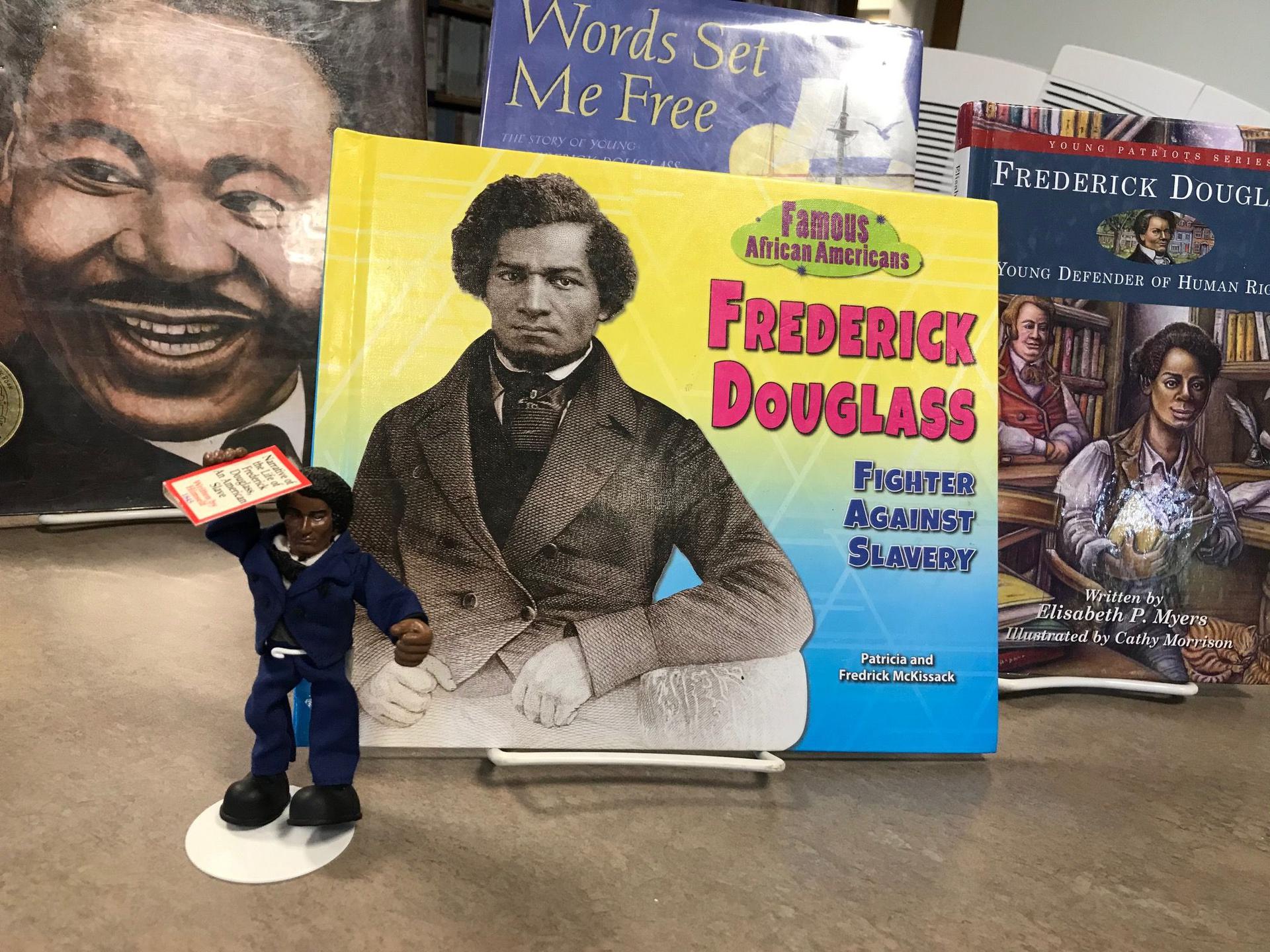 We're loving the displays set up in the Lower and Upper libraries in honor of Black History Month! If you take a look, these books not only spotlight signficant moments and movements over the past century, but also the African-American inventors, musicians, athletes, activists, and pioneers that have helped inspire change and make a difference.
"In the Lower School, our students often do projects and presentations on specific people throughout history, and to compliment that, we wanted to also give them a chance to see the broader picture of what those individuals were able to set in motion," said Lower School librarian Carol Wax. "Making these resources available to parents who come in with their students during the week also gives our families the chance to learn together, and they are available to faculty who want to continue these discussions in the classroom."
Mrs. Wax recommends in particular a series of books called "Little Leaders" by Vashti Harrison, which features biographies of African-American men and women who "blazed a trail" throughout history. The books also come in board form that are accessible to even our youngest readers.
Book displays on the Middle and Upper School level are also giving our older students the chance to connect more deeply to what they have been learning in classes about the Civil Rights movement and how it took many different people - including children - to make an impact.
Middle and Upper School librarian Margaret Avery recomends in particular Marching for Freedom: Walk Together, Children, and Don't You Grow Weary by Elizabeth Partridge, which recounts the three months of protest that took place before Dr. Martin Luther King, Jr.'s landmark march from Selma, Alabama, to Montgomery.
"There's also a video that goes with it that spotlights the Children's Crusade, and while working with our sixth graders, we've discussed how not only adults can inspire change," Mrs. Avery said. "Often times, students feel like they don't have a voice, but here, we can see that kids, doing small acts consistently, can make a difference."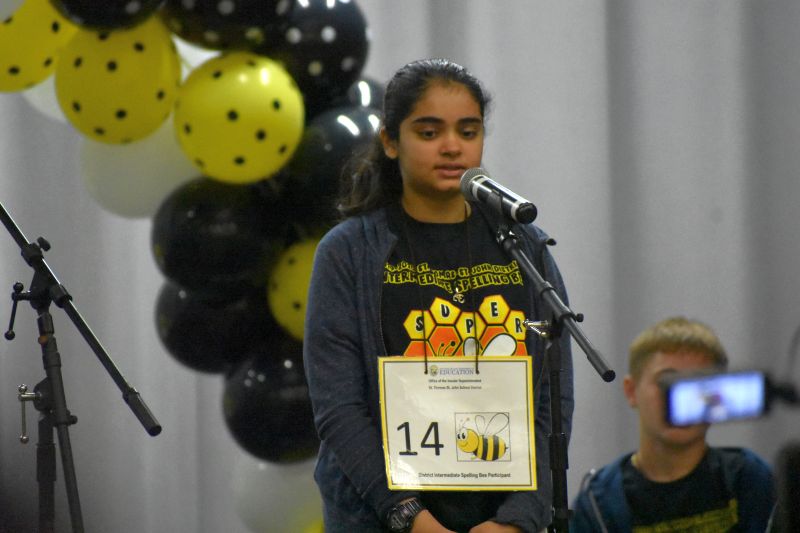 Holding firm after 14 rounds, Priya Giyanani '24 took first place Thursday at the St. Thomas-St. John District Spelling Bee and will be moving on next month to the territorial competition!
Thursday was the third district win and second consecutive win overall for Priya, who also took the top spot last year. Speaking after, Spelling Bee coach Sonya Swan shared more about the team's tight practice routine, and Priya's unwavering dedication to learning the etymology of the words instead of just memorizing what's on the list given beforehand to each competitor.
"What's interesting is that because we are in our third year, we don't have to approach it like it is our first," Mrs. Swan said. "There are about 1,500 words on the spelling list, and often times, you will see students who are taught or encouraged to memorize them because they don't really change from year to year. That becomes difficult, however, when the words are exhausted and the officials have to go 'off list.' Understanding the words' origins helps them prepare for that point in the competition, and gives them an understanding of how to break down something they may not know."
Etymology is also the focus of many of the team's weekly or weekend practices and, looking ahead to the territorial bee, Mrs. Swan spoke positively about Priya's odds.
"She deserves this," Mrs. Swan said. "She is a committed and devoted student, and that's how she carries herself everyday. She's ready."
Congratulations, Priya! We're rooting for you :)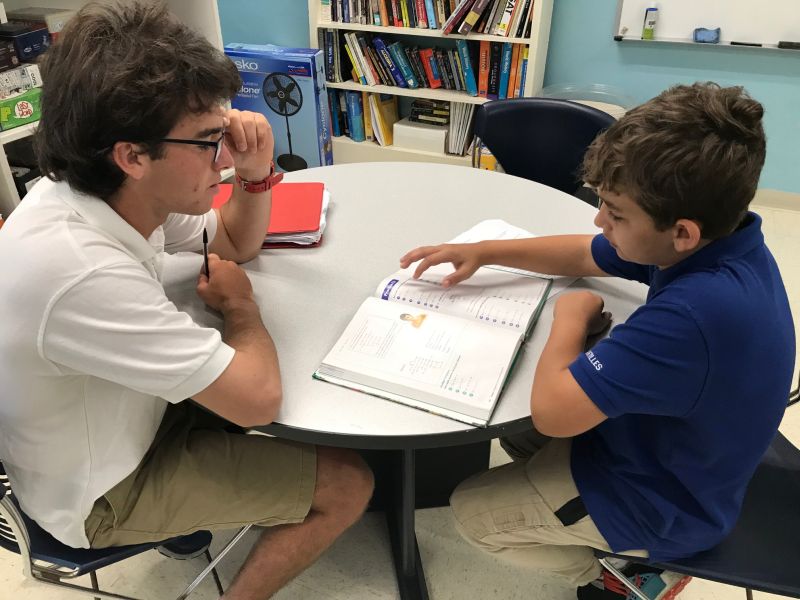 A peer mentoring program started by Middle School Resource teacher Peg Lazarchuck is giving National Honor Society students a chance to earn community service hours while learning about and sharing some great tutoring and study tips.
Tutors are surveyed on what subjects and levels they are most comfortable with and are then paired with students in need that fit the criteria. Each peer mentoring team finds a schedule and meeting place - sessions can happen during shared study halls, at Flex, or before and after school - and checks in regularly with Mrs. Lazarchuck, who monitors their progress.
"There are so many benefits of peer tutoring," Mrs. Lazarchuck said. "Students often feel more comfortable and open up when learning from one another, peer tutors reinforce their own learning while teaching others, and as each group shares a similar discourse, it allows for a greater understanding of the material."
While observing a session this week, it was also wonderful to see how the program is bringing together students from all divisions, and building their confidence as the weeks progress.
"After three weeks, we've covered a lot of ground," Rayne Duff '21, said about his experience. "I've seen a student go from not being excited about math to feeling more comfortable jumping in and solving problems, and it's been really great being able to be part of that process."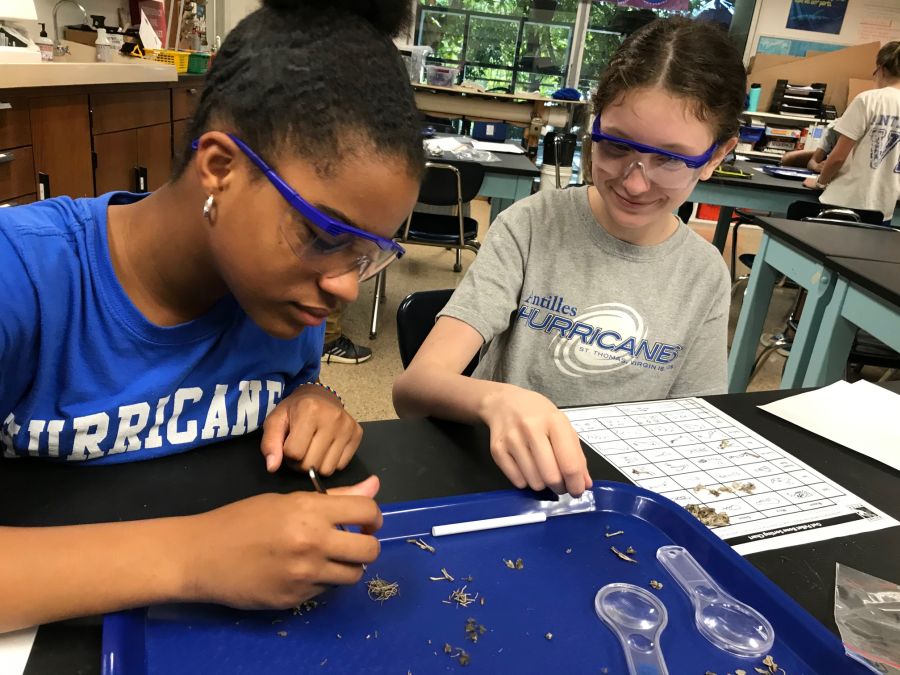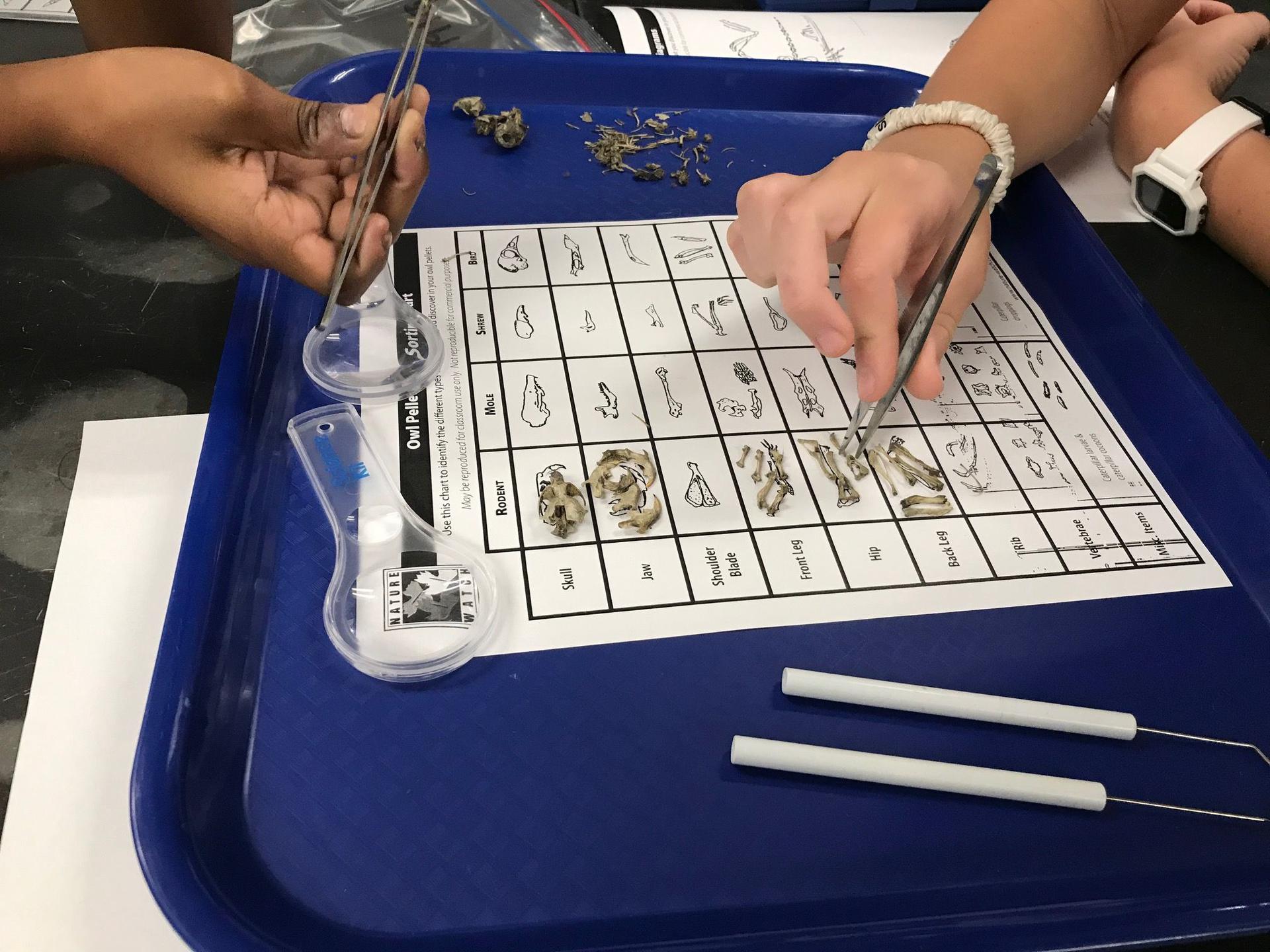 What better way is there to wrap up the week than by watching our sixth graders dissecting owl pellets and studying the bones, fur, and feathers they've found inside?
Really, it wasn't so bad - especially once we saw how excited the students were to transform into mini-archaelogists as they fished out the bones and pieced them together. Because owls don't have teeth, they shared, they swallow their prey whole and expel the "non-meaty" parts in pellets. From what is found inside, students can determine the owls' prey, how many animals were part of the meal, and even where they were hunting based on populations of mice, birds, and other small creatures in the area.
"Owls feed until they are full, but cannot eat again until they get rid of those parts - like the bones - they cannot digest," explained teacher Jeannine Wilson. "So, each pellet is actually one entire meal and what the students have been seeing varies from maybe one or two small creatures, to full families. It's a neat project because this is such a unique animal, especiallly when you look at how its digestive system works."
Students also shared that it is possible, from what they've found, to understand more about the owls' prey.
Mammals, for example, cannot take care of themselves, so they rely on their parents, explained A'maya Abraham '26 and Isabel Ethen '26. If parents leave in search of food or wander off however, their young are vulnerable to predators and that's why - as some students discovered - whole nests can found in just one small pellet.
"What's most amazing is that everything is intact," A'maya said. "It's been interesting to see what we can find."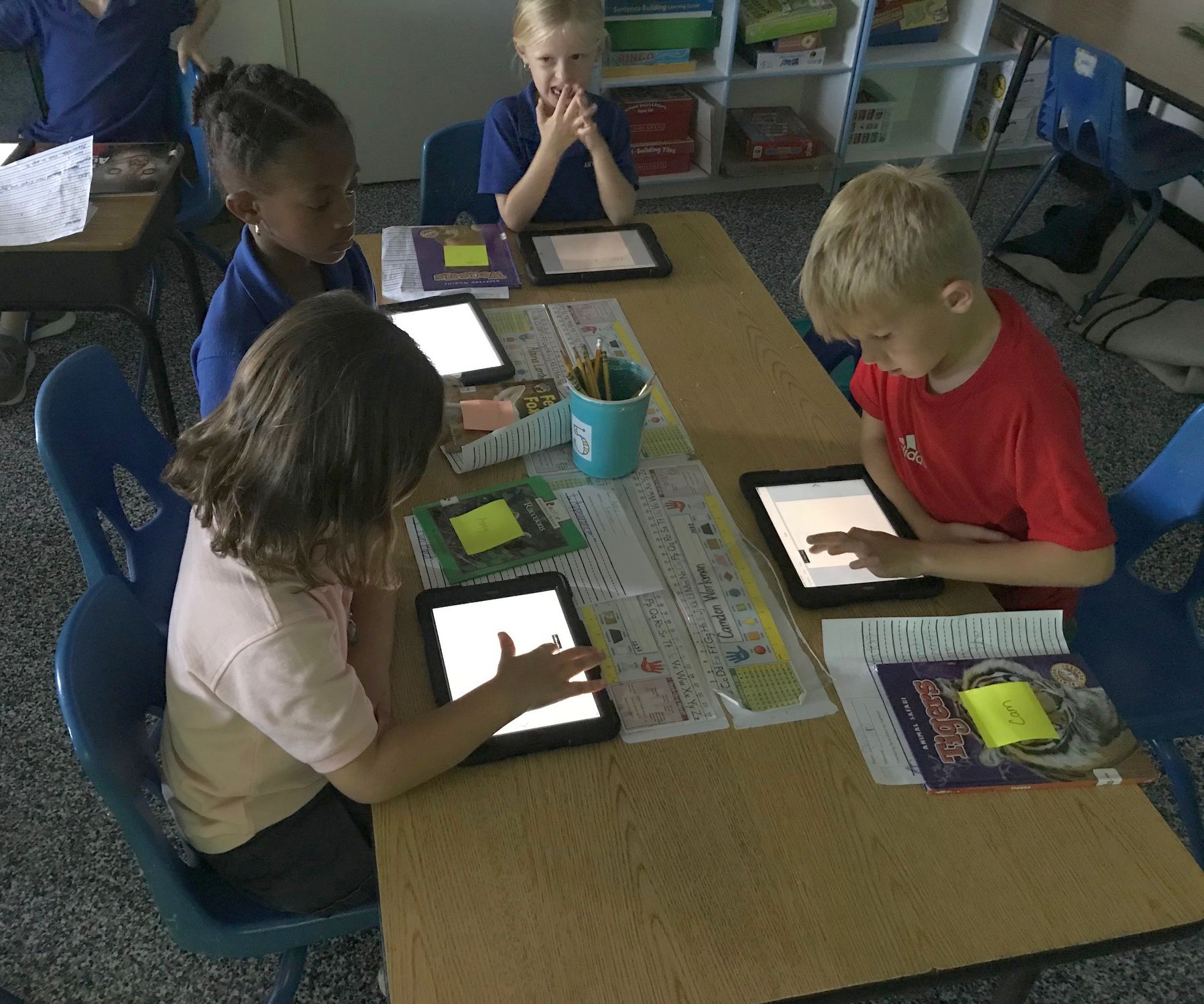 The first grade's ongoing research project on mammals is giving students the chance to connect science with reading, writing, and even digital literacy, as they began this week writing their reports on iPads using a "Book Creator" app.
Teachers Nikki Fagan and Vikki Jones have broken the project into phases - starting first with each student selecting a creature to learn more about. The class recently roamed the library in search of books and after reading them aloud at school and home, students jotted down the most interesting facts about their specific mammal's appearance, habitat, diet, and how they care for their young.
Practicing the editing and drafting process, both teachers took time to review the students' work and add comments - giving them the chance to develop their papers into something more comprehesive. First grade has spent time creating math journals throughout the year and used the same app this week to begin crafting book covers, explore fonts, and learn how to drop in a background picture, which their teachers helped them select online.
"We're excited to give them a project that brings all these little pieces together," Mrs. Fagan said. "When complete, the students will also present what they've created, adding in the opportunity for public speaking and colloboration which, at this time of the year, also gets them ready for bigger projects in second grade."
We'll bring you more as this story develops!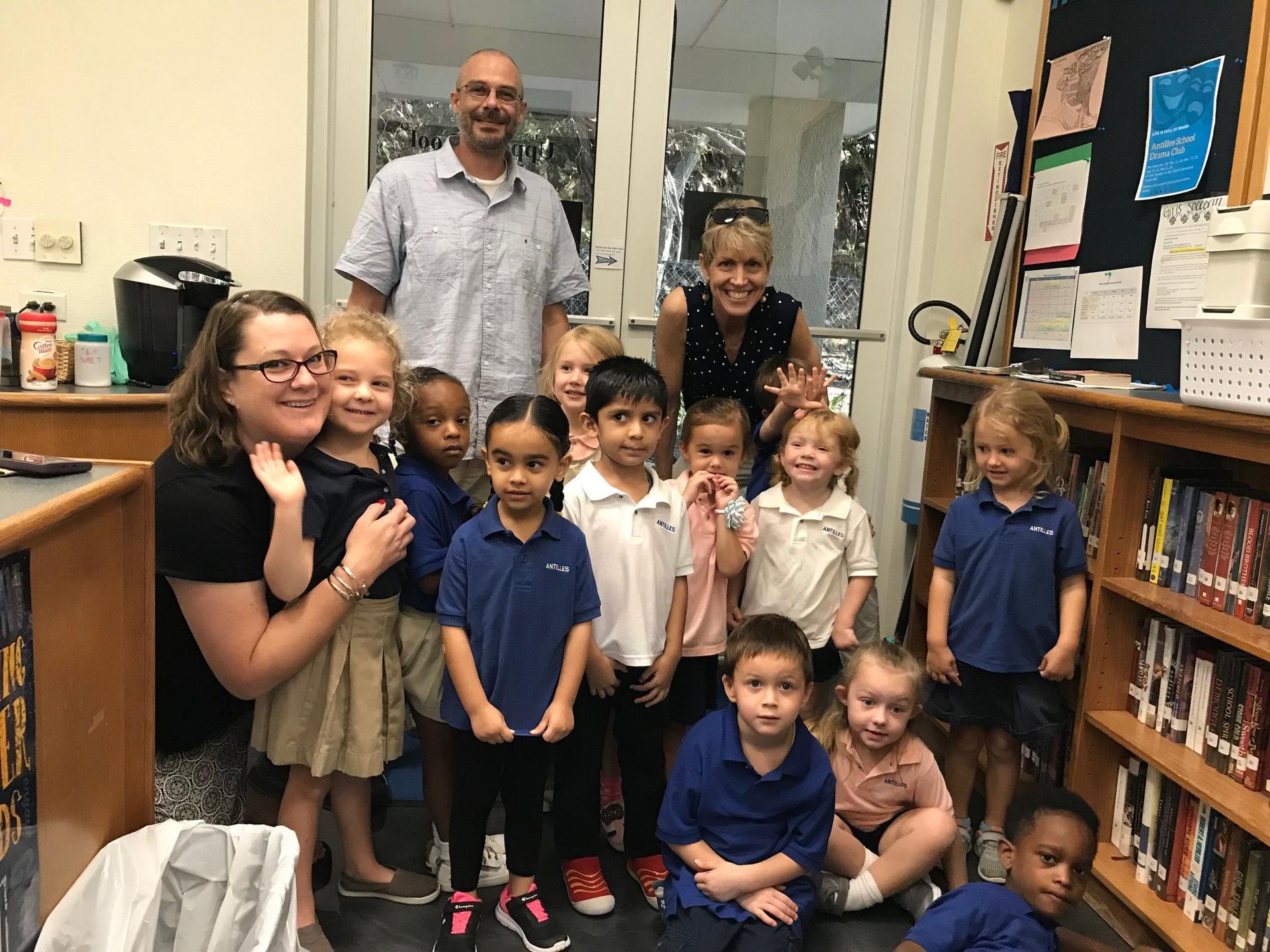 Pre-kindergartners
learning about communication paid a visit to IT Director Justin Wilson, who showed them how messages can be sent through email over the internet.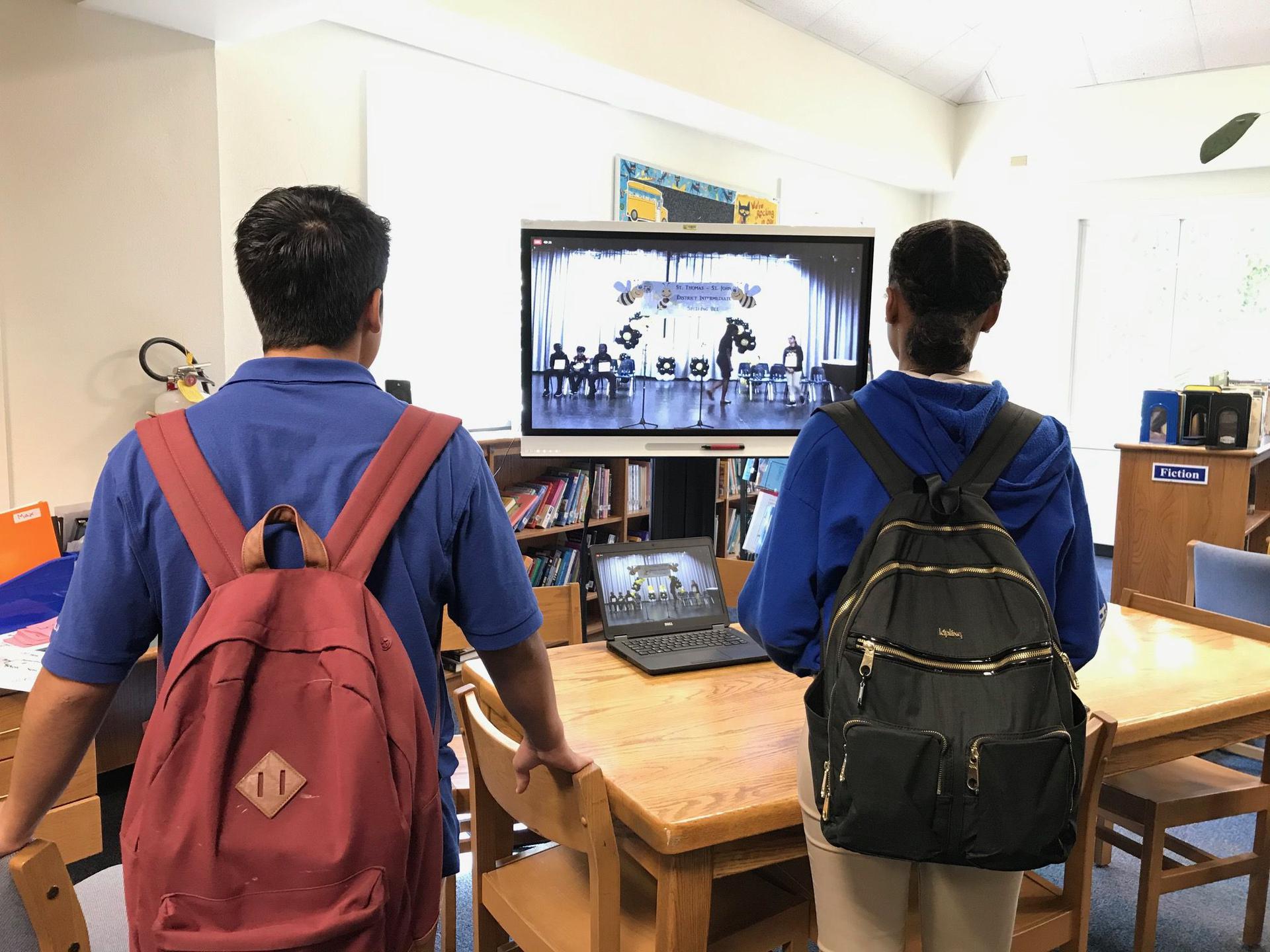 Middle and Upper School students cheered Priya on while watching a livestream of Thursday's district Spelling Bee, which was set up througout the morning in the Upper Library.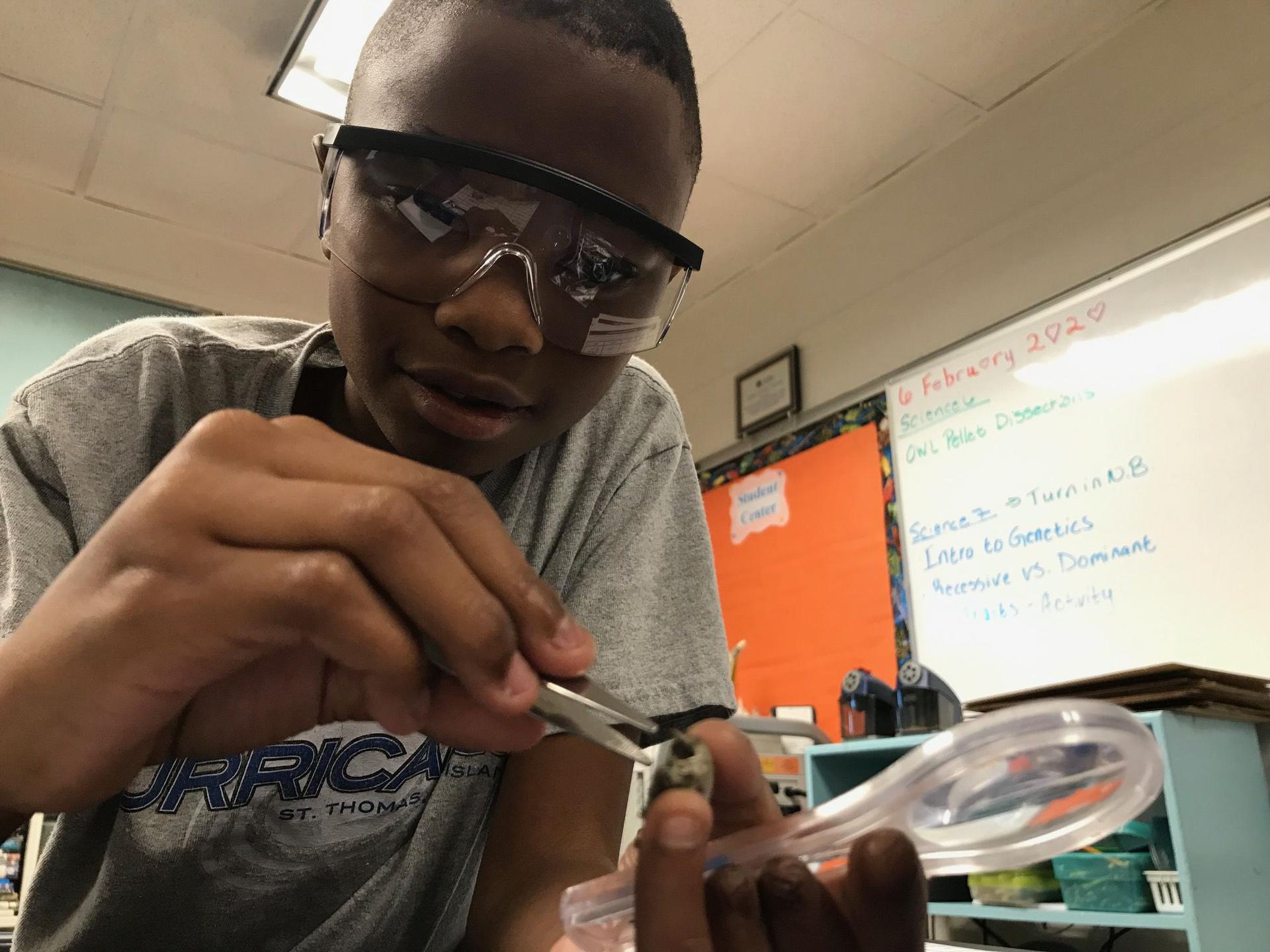 We couldn't resist one more photo! Sam Monamane '26 carefully picks through an owl pellet in science class to unearth the skull of a small mouse contained inside. (see story above)
Saturday, February 8
Thursday, February 13 (MS/US Day 6)
In-school Poetry Out Loud Competition | 1:10PM @PJ Hall
Parent Education Series, Book Discussion on "How to Raise an Adult", by Julie Lythcott-Haims | Head of School's Office @7PM
The Forum Presents Porgy & Bess - Met Opera | 7PM @PJ Hall
Friday, February 14 (MS/US Day 7)
Happy Valentine's Day!
Character Counts Wear Red for "Caring" - all grades
Grandparents' and Special Friends' Day | 8AM

@

Lower School auditorium