Antilles e-Newsletter for Parents | May 17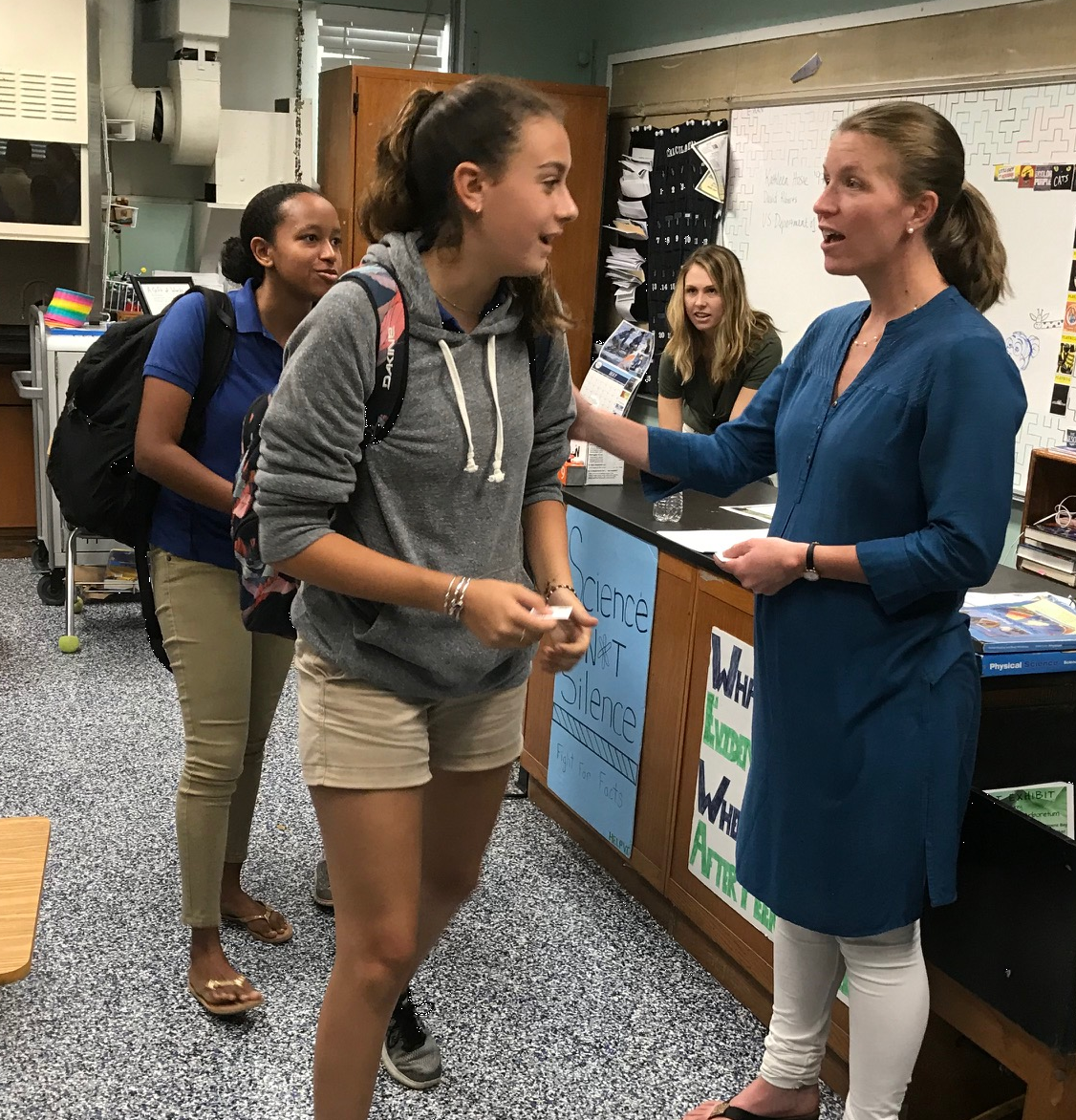 While visiting campus this week, Kathleen Hosie '97 recalled with students that moment in high school when she first started to think about what she wanted to do with her life.
Kathleen shared that as a ninth grader, teacher Amy Gurlea had her class take a skills test to determine each student's interests. At the bottom of the assessment was a blank space in which students were asked to write down their top two career options.
Reflecting on her choices - professional beach volleyball player and U.S. ambassador - Kathleen said after leaving Antilles she sought to see what made the most sense to her. Kathleen currently works for the U.S. State Department as the spokesperson for the U.S. Consul General's Office in Chennai, India.
"No one needs to know what you write down. I've learned that even if you don't consciously think you're taking steps toward your dream, you are. Every little thing you do, like the classes you take in college, or where you decide to travel during spring break, will all take you one step closer to doing what you meant to do," Kathleen said.
If you are an alumnus interested in coming back to campus, please email us about speaking and mentorship opportunities. We'd love to have you!
Wear a Global Perspective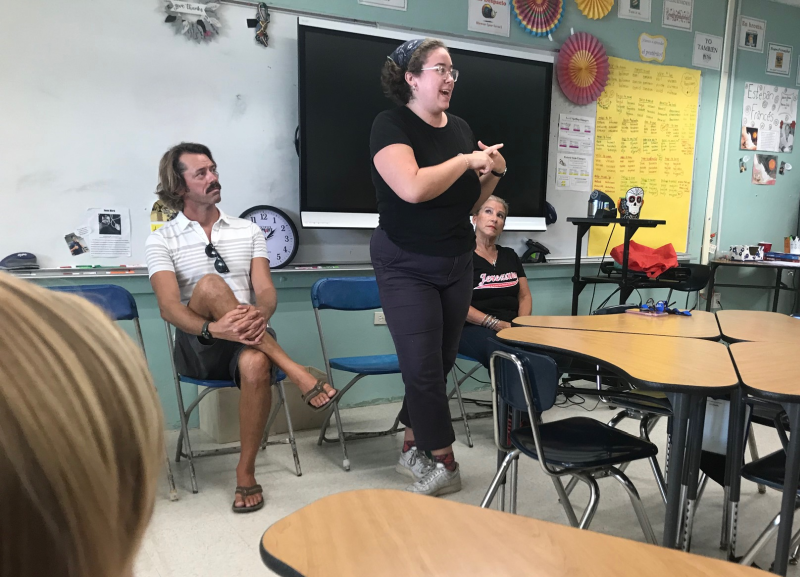 Faculty and guest speakers told our Class of 2019 this week that being able to speak another language helps open doors to new cultural experiences, and removes global barriers.
During a panel discussion on the advantages of being multilingual, our guests spoke more about their own travels around the world and the relationships they've been able to build along the way - relationships that might not have been possible if they had not been able to effectively communicate.
"More than just giving you a global perspective, you'll find that you are able to better relate to another culture once you're able to speak the language," said guest speaker Bryan Mason.
"You're able to pick up on things you've never noticed before, and because of that, also understand more what is going on at home, in your own community.
"
And, it gives you more mobility. As our graduates prepare to receive their diplomas in two weeks, new opportunities - like study abroad programs - can become less daunting when those barriers, such as language, are removed.
Thanks to Spanish teacher Tiffany Fritz for encouraging our students, through this discussion, to consider making language part of their college repertoire and to keep building upon what they've learned at Antilles.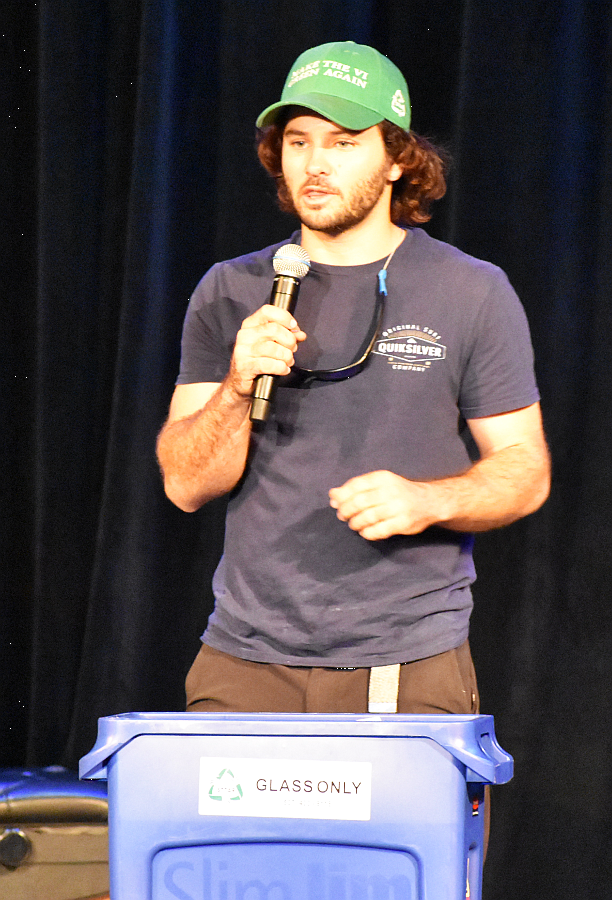 Guest speakers from several local non-profits offered our upperclassmen a range of community service options, but also gave them the chance to think this week about why they should give back.


"Really, volunteering gives you the opportunity to discover - to discover those things you didn't know you were passionate about, and those things that give you the chance to make it a difference. Through volunteering, you can be directly involved in building a better St. Thomas, in building a better Virgin Islands, or building a better world," Rotary Sunrise member Austin Creel said.


Thursday's student-run community service fair also gave students some personal time to talk with each organization's representatives, and find out more about what they do.
"It's more than just a requirement for graduation," Trinity Riggle '19 said. "What I've discovered through volunteering is how much my community means to me, and how much it takes each person, doing their part, to make it better. Doing this now gives students the chance to think more about what they could be doing over the summer and how they can jumpstart next year on the right foot."
Remember Those Who Came Before You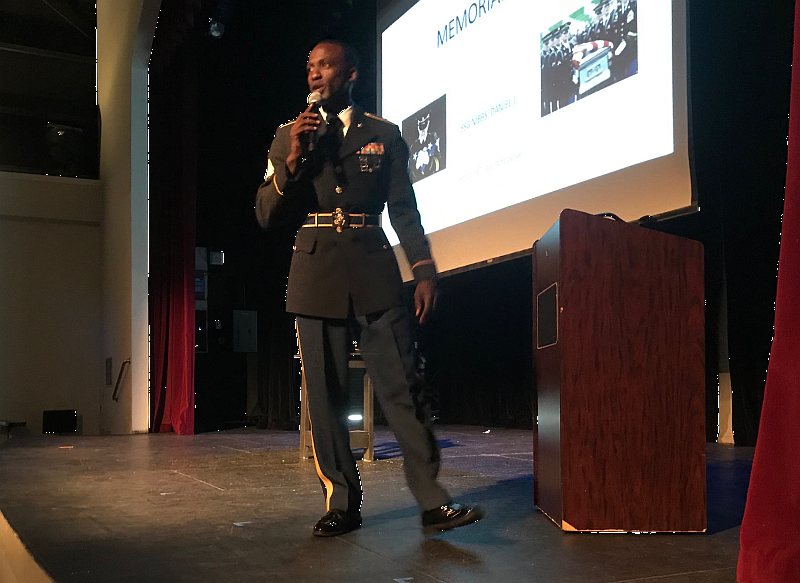 Perhaps the most difficult part of Staff Sergeant Daniel Nibbs' job is having to present the family of a fallen soldier with an honorary American flag during their funeral. 
In that moment, experiencing the grief that family feels is overwhelming, but even more powerful is the weight of the sacrifice that soldier has made for their country. Still, with loss comes new opportunities, and in that moment, the flag also serves as a reminder of all those freedoms that each soldier, every day, lays their life on the line for and that, Staff Sergeant Nibbs added, is why honoring them on Memorial Day is so important.
"Remembering those who come before you and what they represent not only preserves their memory, it gives them the chance to continue inspiring others to fight for change," he said. "And there is nothing more significant than that."
Fine Arts Festival Preview | Thursday, May 28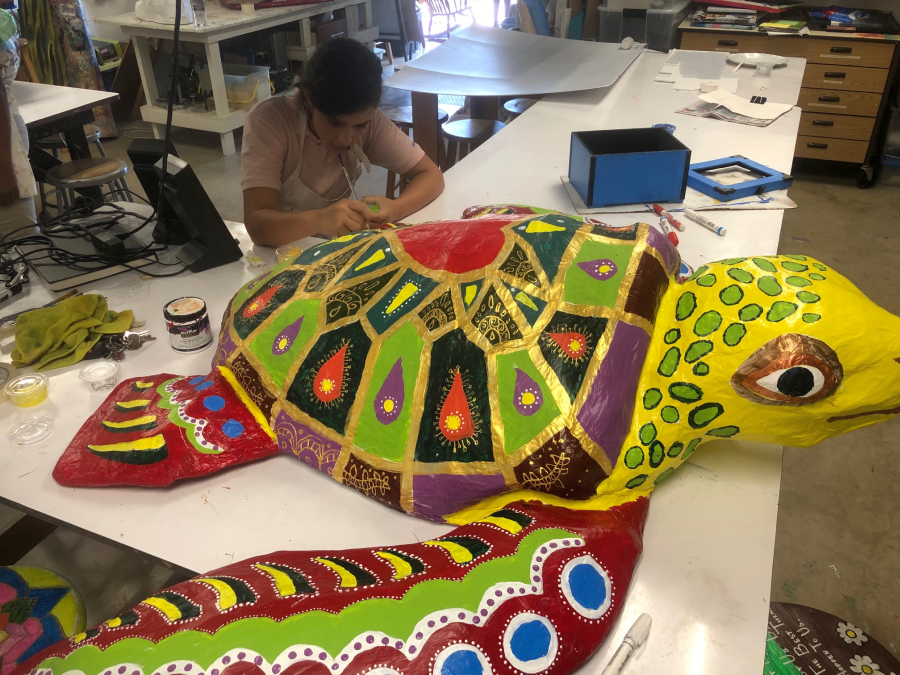 After four years, this larger-than-life foam turtle is finally finished and ready to be put up for silent auction at our Fine Arts Festival on Thursday, May 23!
Aralisha Harris '21 started the piece while in seventh grade - but turned it over to the Arts Department. Our students have added to it over the years, but Middle School Arts teacher Diane Holmberg said her sixth graders were determined to finish it before next week.
The piece is a great example of what we hope to showcase at our Festival: the talent, vision, and creativity of our students. This year, the event includes art from our first through 12th grades, along with musical and dramatic performances. 
We hope to see you there!
If you're unable to make it but want to put in a remote bid on our beautiful turtle, please email Diane by 5PM on Wednesday, May 22.
Annual Fund | Parent Participation Challenge
We have 7 days left to complete our Parent Participation Challenge! 
UPDATE: Congratulations to third grade on reaching 82% parent participation and earning an extra $1,000 from our generous parent donor! With $5,000 still available, will your class be next?
Why give? Support for the Annual Fund provides resources that have a direct impact on the quality of an Antilles education - and all the avenues for creativity, discovery, and fun on campus that our students look forward to every day. 
Every gift matters, every year. So, let's keep going! Consider a gift of $25, $50, or $100 today - click here!
Current standings as of Friday morning are: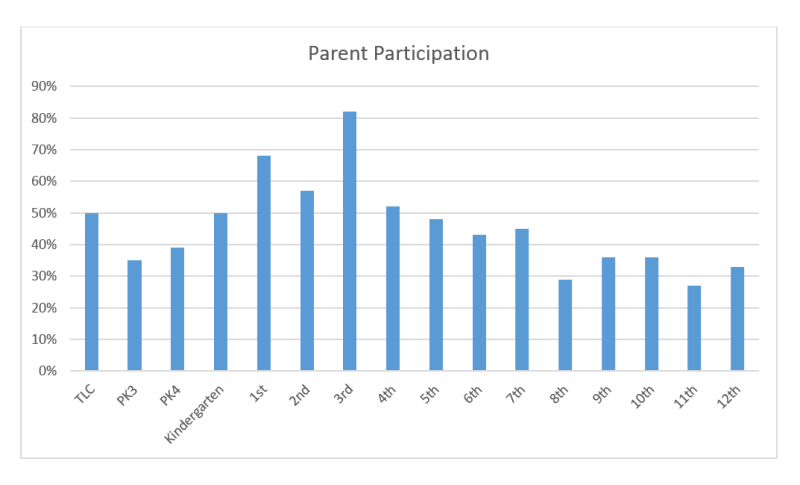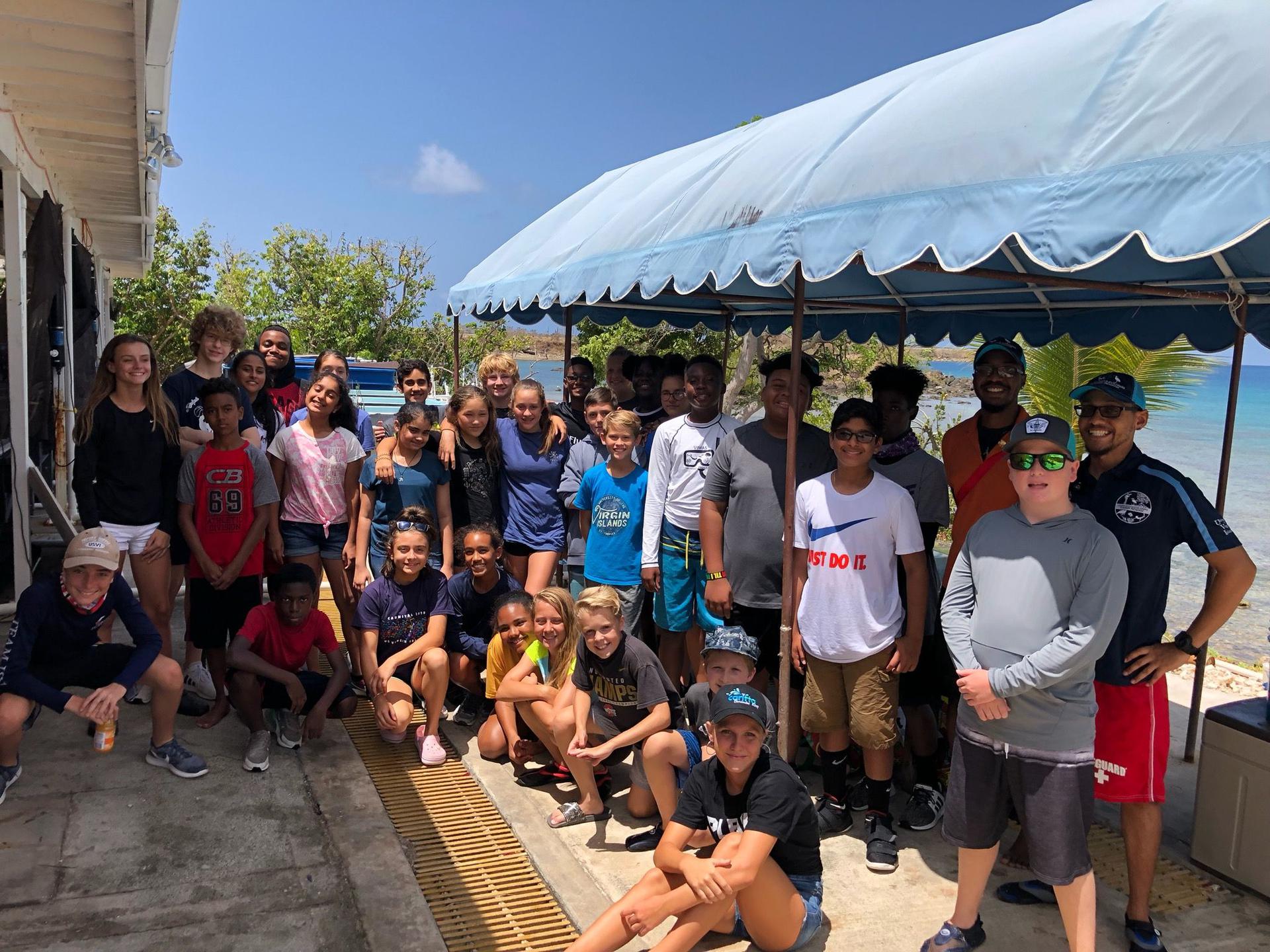 Seventh graders on a field trip to the University of the Virgin Islands learned more about the marine biology program and facilities available for undersea studies.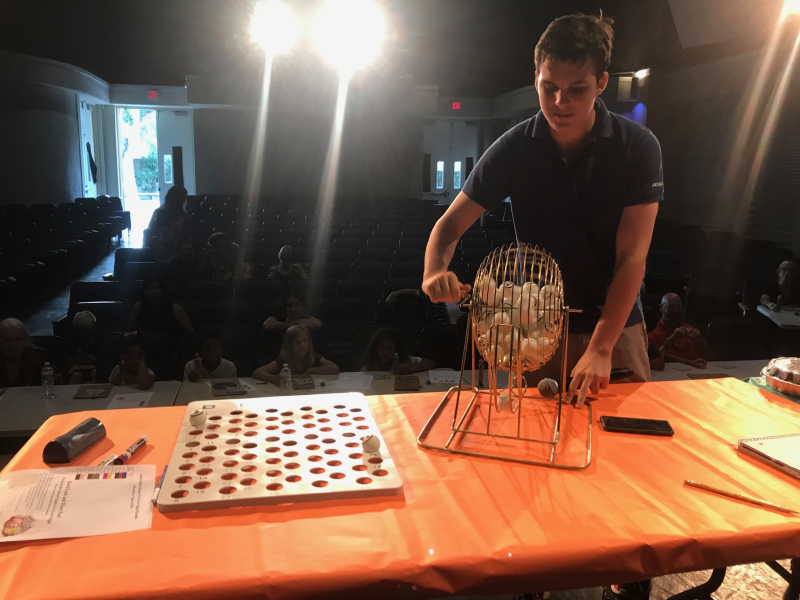 Finn Sharpless '21 turns the wheel at Bingo Night, hosted Wednesday by the 10th grade. Congrats to all on a great event, and thanks to those parents who helped organize and donate prizes.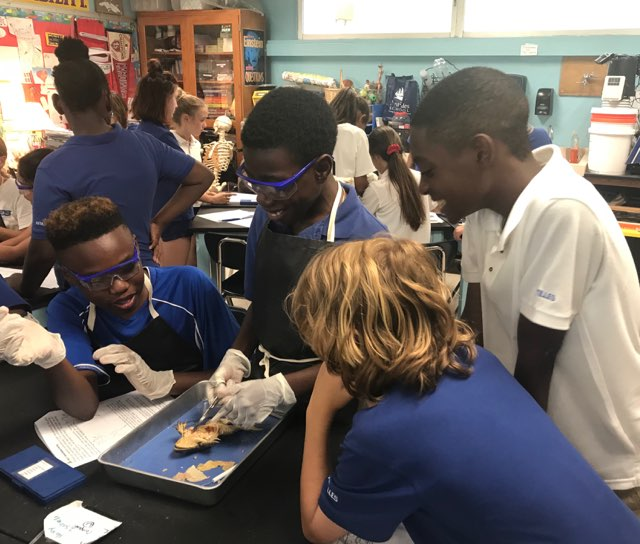 Fifth graders got some time in the Middle School science lab this week while sitting in on a frog dissection with seventh graders.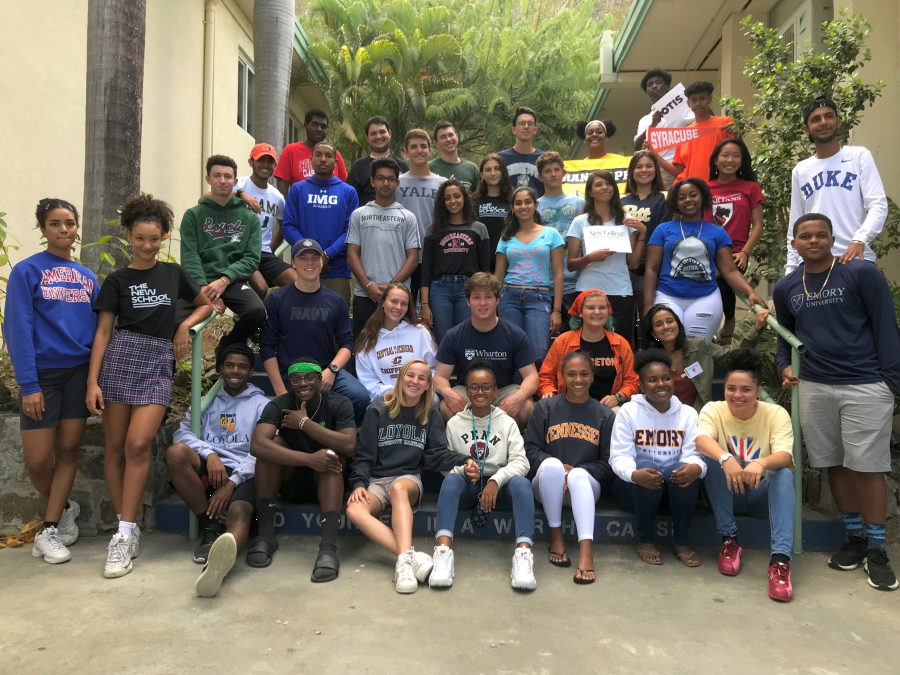 Our Class of 2019 is ready to take the next step! On their last full day of school this week, they celebrated with a final photo shoot. Join us on Saturday, March 9 at 5PM in the MCM Center for graduation!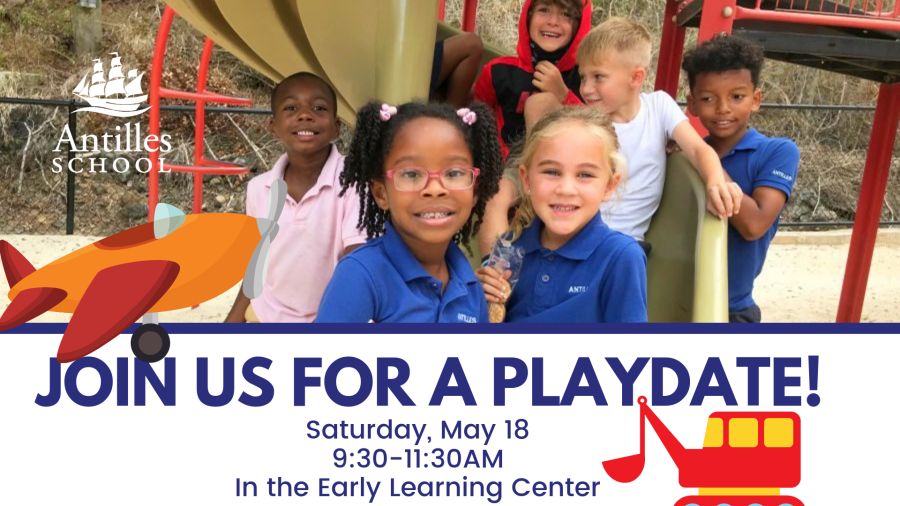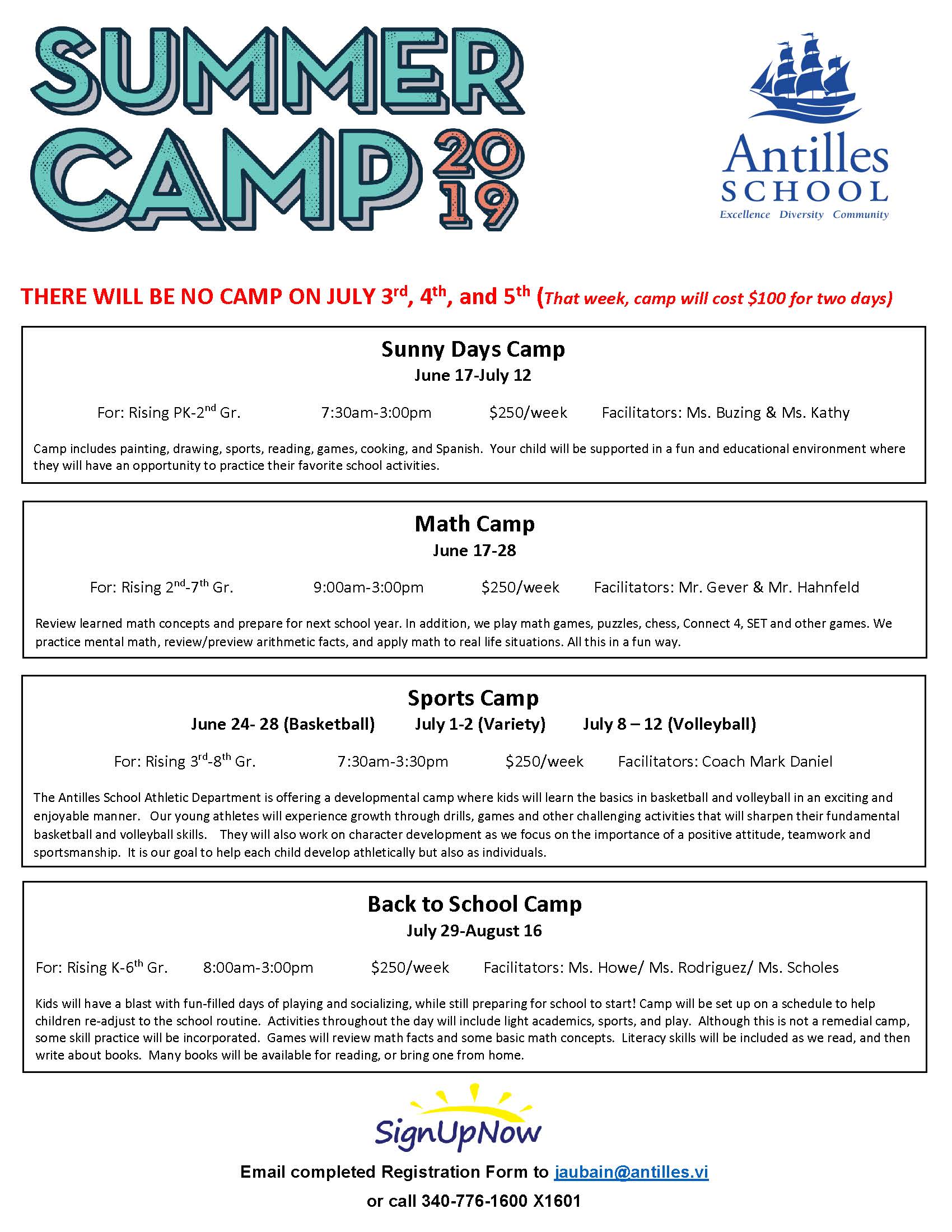 Our Office of Admission is hosting a playdate tomorrow (Saturday, May 18 from 9:30-11:30AM) for families interested in learning more about our Early Learning Center program. Please help us spread the word by sharing our Facebook event, or forwarding the details on to anyone you think would want to attend!


The Admission Team is also hosting a general information session at 5:30PM on Thursday, May 23 for families interested in learning more about Antilles. Tours across campus allow prospective families to also enjoy our Fine Arts Festival, while getting a better feel for our students, faculty, and programs. Please help us spread the word by sharing our Facebook event or forwarding the details on to anyone you think would want to attend. 
Finally, the Admission Team is looking for Antilles Parent Ambassadors that would be interested in reaching out to new and prospective parents for the 2019-2020 school year. If you are interested in helping, please contact Karen Coffelt or Ava Kendall in the Admission Office at 776-1600 x1701 or x1702.



Get ready for summer! Our camp listing is posted online -  browse our full roster of options, then return the registration forms to Jamie Aubain in the Front Office. Jamie can be reached at x1601 or by email if you have any questions!


Yearbook news! Our hard-working Horizons team is now taking orders for the 2019 yearbook! Order forms are now online on our website - please submit your forms with payment to Jamie Aubain in the Main Office or Don Hancock in the Business Office. Yearbooks are scheduled to arrive in June, and can be picked up in the Main Office. 



It's never too early to plan ahead! Partners 4 Kids is making available early bird spots for Antilles families - book an appointment for your child's physical today and bypass the line, or waiting times. Check our their flyer, or call their office for more information at 774-5437.
Get Involved | antilles.vi/calendar
Saturday, May 18

Monday, May 20 (MS/US Day 4)
JV soccer v. All Saints | 4:30PM @Antilles

Varsity girls softball v. CAHS | 5:15PM @McBean

Cub Scout meeting | 5:30PM @LS Auditorium
Tuesday, May 21 (MS/US Day 5)
Varsity girls softball v. Cancryn | 4:15PM @Griffith

Varsity soccer v. Montessori | 4:45PM @Antilles

Girl Scouts meeting | 5:30PM @LS auditorium
Thursday, May 23 (MS/US Day 1)
Fine Arts Festival | 4:30PM @PJ Hall Courtyard

Show and Tell, TLC-1st grade | 4:30PM @ELC

Admission information session | 5:30PM @Finch Administration Building
Friday, May 24 (MS/US Day 2)
Saturday, May 25 
Cub Scouts Blue & Gold Ceremony | 12PM @LS Auditorium

JV soccer v. Montessori | 4PM @Antilles
Monday, May 27 
School closed in observance of Memorial Day
Tuesday, May 28 (MS/US Day 3)
Wednesday, May 29 (MS/US Day 4)
Thursday, May 30 (MS/US Day 5)
Friday, May 31 (MS/US Day 6)
Elementary sports recognition ceremony | 8AM @LS Auditorium

JV & Varsity Athletics Banquet | 6PM @PJ Hall

Saturday, June 1