Antilles e-Newsletter for Parents | March 15
The "Day Before Spring Break!" Edition
Giving Them Room to Grow | Thoughts on Parenting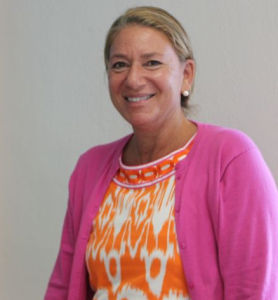 Parenting is tough…
Reading the many news articles that have come out in the past few days after the fraudulent college admission practices were revealed leads me once again to reflect on parenting. I believe that the parents involved in this situation loved their children and, as has been exposed, would go to great lengths to protect them from disappointment and perceived harm. A challenging dynamic for a parent to absorb is how loving a child in this way does incredible damage. I can only imagine if I had to live with the reality that what I earned really had nothing to do with my talent.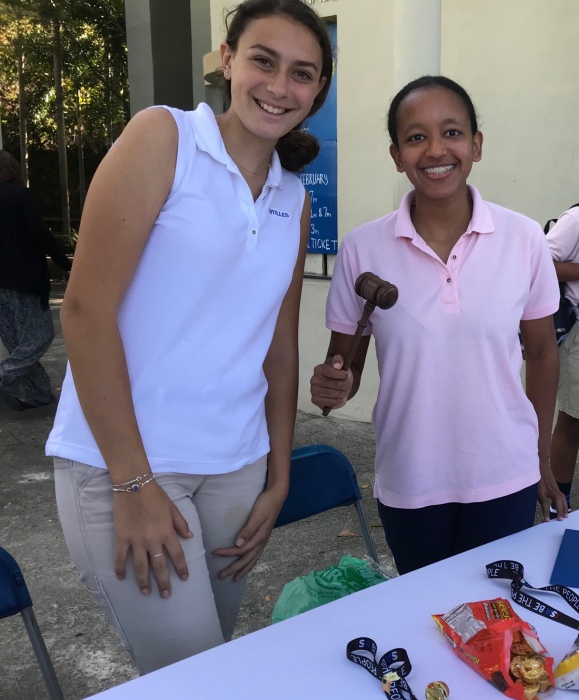 Inviting Middle and Upper Schoolers to participate Friday in a nation-wide Fight Apathy campaign, our Junior Statesmen of America leaders hoped to spark conversation between peers about the things that matter most to them.
On island, JSA's chapter is headed by Janae Boschulte '21 and Leila Habib '21, who ordered and helped distribute stickers to students this morning that read "I believe in..." Anyone wearing a sticker was encouraged to finish the sentence by jotting down what they're most passionate about and, after morning assembly, share what they wrote with two friends. 
Janae, Leila, Tyler '21, Finn '21, Mitchell '21, Eesha '21, and Anika '20, had a similar opportunity last month, when they traveled to the nation's capital to take part in a student-led mock Congress and debate bills that offer solutions to issues impacting young adults. In crafting the bills, students pulled from their own experiences - and, in the case of the Virgin Islands, figured out how they could level the playing field in education for all students passionate about studying the arts.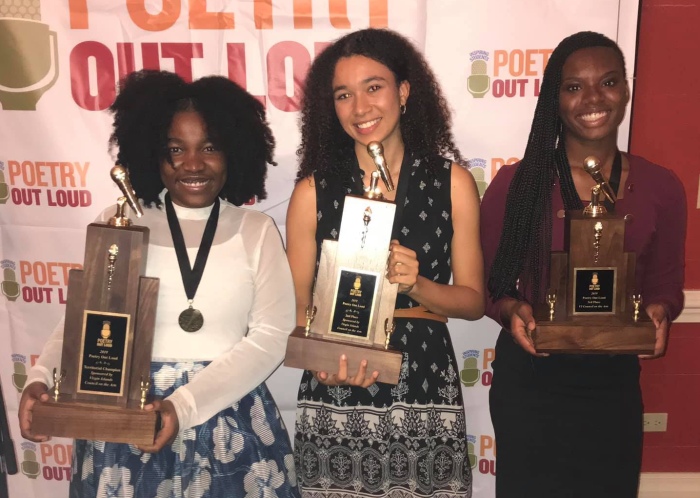 "I think it all starts with picking the right poem – your poem is really important because that's half of the game. Then it's about working on how you deliver it. Even if I've practiced a million times, when I'm on stage, I want to make it sound like I'm reading it for the first time, because it is in that first time that you're always the most expressive. You're feeling the words, listening to how they sound, thinking about how they can be said - that's the part you want the audience to see."
Congratulations to Anika Hahnfeld '20 for taking second place at last week's Territorial Poetry Out Loud Competition - and for giving us these tips for success. 
We were also excited to celebrate with Anika on Friday as she received a special recognition from the VI Council on the Arts. The National Endowment for the Arts/Poetry Foundation also gave special recognition to Anika, and made funds available to Antilles for new poetry books.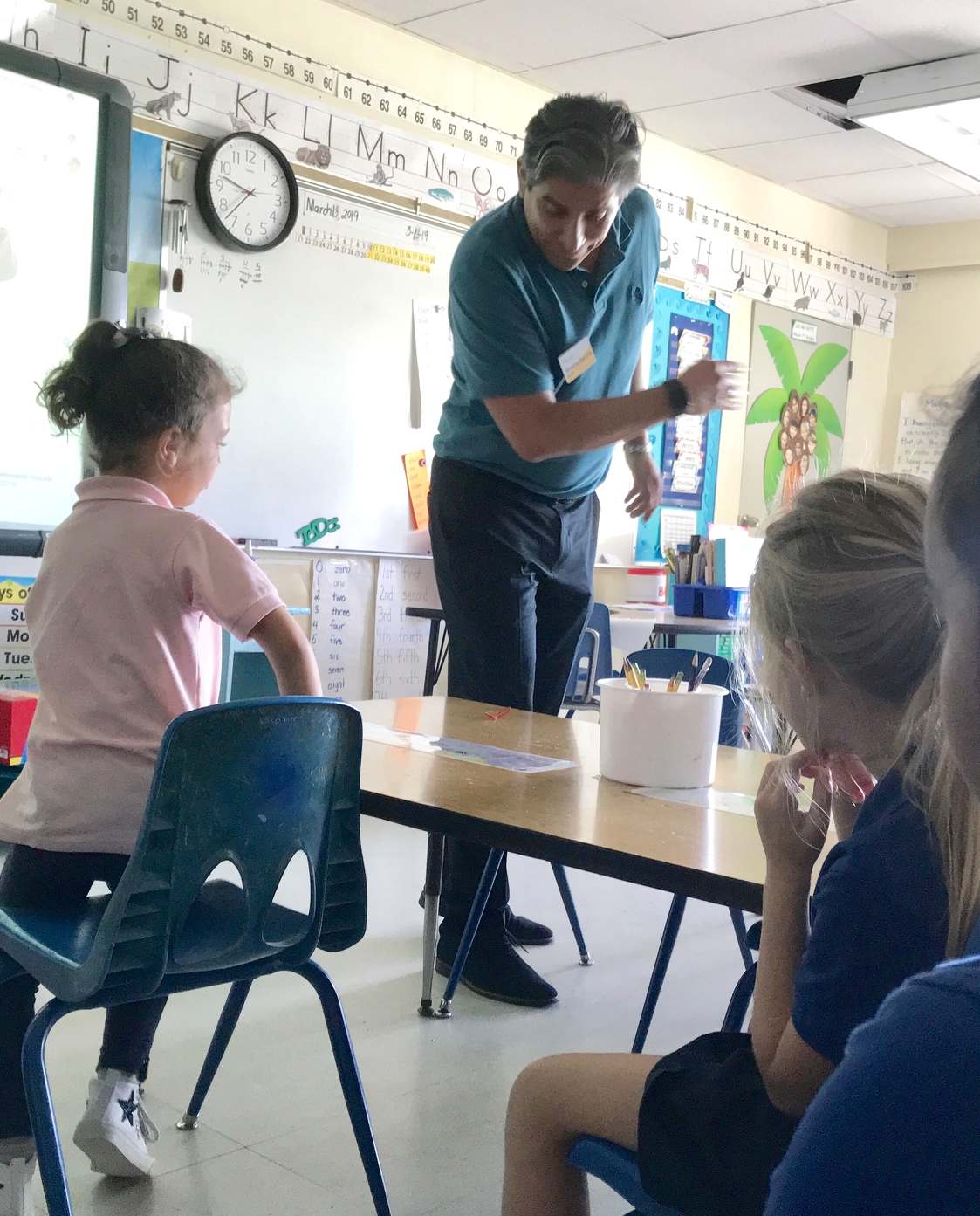 Throwing a red rubber band onto the table, Shatta Garcia challenged first graders to seemingly do the impossible: move it without touching.


Through a series of questions -- Shatta, for example, wanted to know if he could pull a Jedi and move the object with just his mind -- the class determined that using wind was most efficient. A force generated when Shatta waved his hand, or when the students blew out with their mouths, pushed the rubber band across the table and it was wonderful to see how this simple exercise then opened up a larger discussion on the fundamentals of motion.
Our thanks to Shatta for also making the lesson come to life with short videos and quick games that allowed the class to connect the dots between motion and energy – and what fuels everything from animals to machines.
Shatta is an expert on Science Fusion, our new Lower School science program, which focuses on inquiry based learning, process, STEM, and critical thinking skills. He spent time this week in our classrooms teaching lessons in a fun, child centered way while demonstrating the different digital components of the program to our teachers.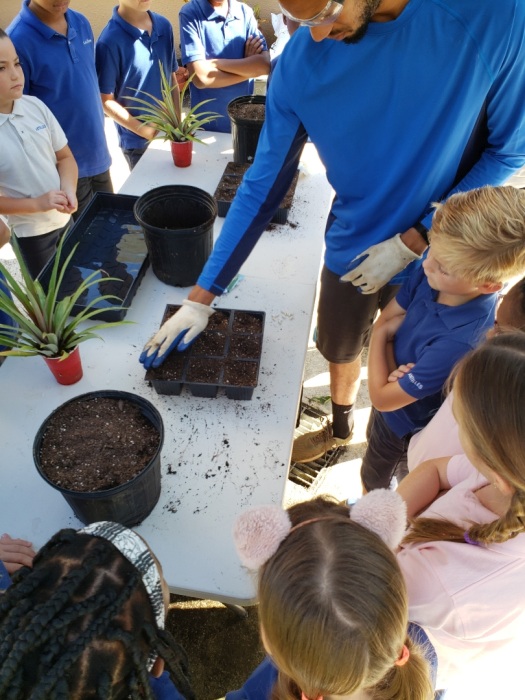 Best home remedies for cuts and colds? On a field trip to the Northside, third graders wrapping up a unit on soil learned first-hand that local plants like aloe, lemongrass, and turmeric have medicinal value - and can be grown right in your own backyard.
The trip gave also gave the students the chance to see the end result of what they've been learning about soil makeup - or, what kind of earth is best to grow in.
From their own experiments and last week's field trip, the class concluded that:


Overall, loam -- soil made up of sand, silt, and a small amount of clay -- is the best for plants to grown in

Not all plants need direct sunlight in order to grow, and

Different plants do better in different types of soil.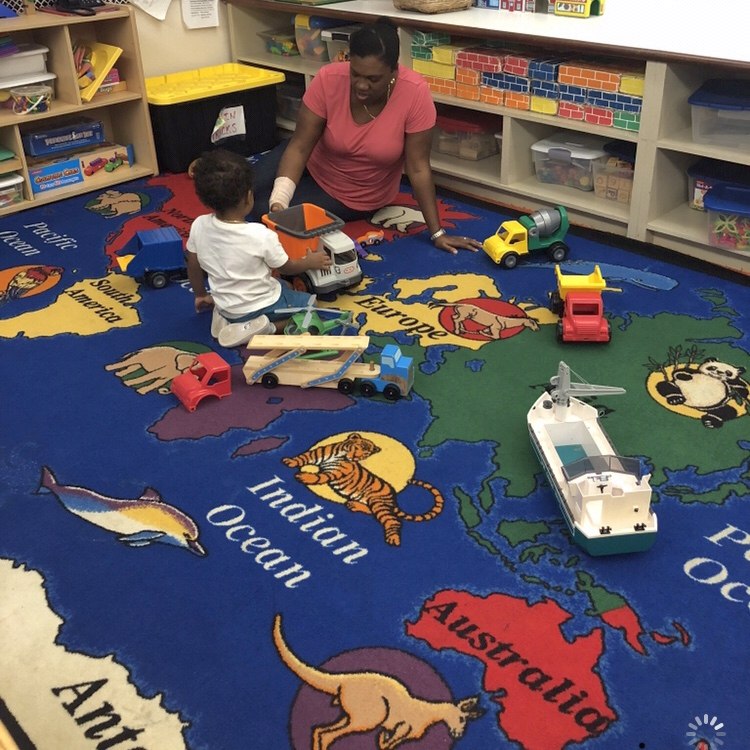 Prospective students for the Toddler Program, PreK, and Kindergarten were invited to spend time in the classrooms engaging with ELC teachers and current students.
On hand at Saturday's playdate were our admission staff, ELC Director Jean Barrows, and current parents, who also answered questions and shared their experiences. 


"While families are welcome to take a look at Antilles School almost any day, the opportunity to observe your child engaging with our teachers and classroom materials is a special experience - and we're thrilled that many of the parents got involved, too," Director of Admission Shannon Harris said.
And, there's another playdate on the calendar! Tell your friends and neighbors with little ones to come on Saturday, May 18, from 9:30-11:30AM, or to contact Ava Kendall at x1701 or Karen Coffelt at x1702.    
VI History Month Spotlight | Lindbergh Bay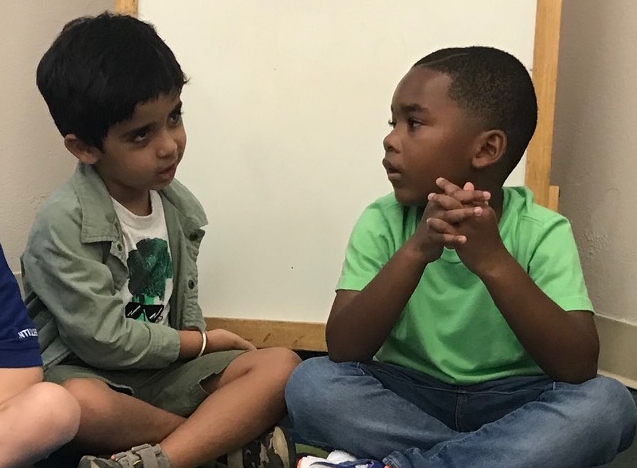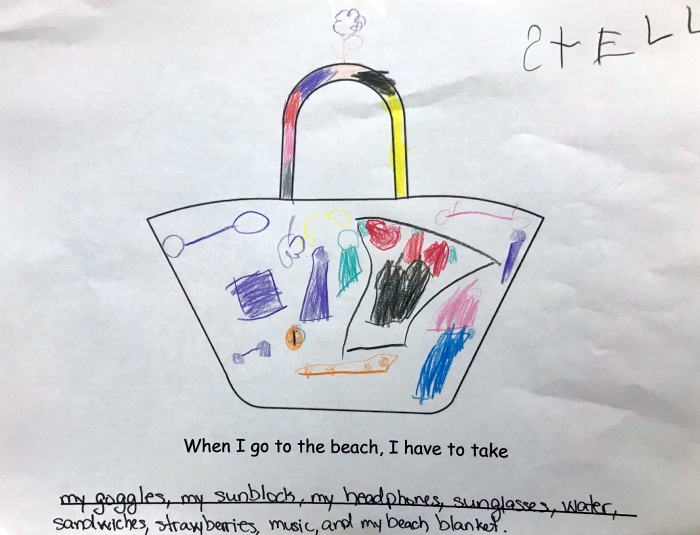 Throughout March, our Pre-kindergarten classes will show us how they're celebrating VI History Month in the classroom!
This week, our early learners shared their love of going to the beach and, designing their own beach bags, shared the most important things to take along for a day near the water. (Snacks, snorkel, sunscreen, and suits were among the top must-haves.)
Going over their favorite beaches on island, our classes learned about the history of Lindbergh Bay. Formerly known as Mosquito Bay, the area was renamed after renowned aviator Charles Lindbergh made a stop on St. Thomas after completing his first solo flight across the Atlantic.
Lindbergh was invited to visit by Governor Melvin H. Evans and without an airport on St. Thomas at the time, two sites -- Sugar Estate and Mosquito Bay -- were tested for him to land on. So great was the excitement surrounding the visit that the property was officially renamed from Mosquito Bay Estate to Lindbergh Bay. 
Snap Shots - Following Fourth Grade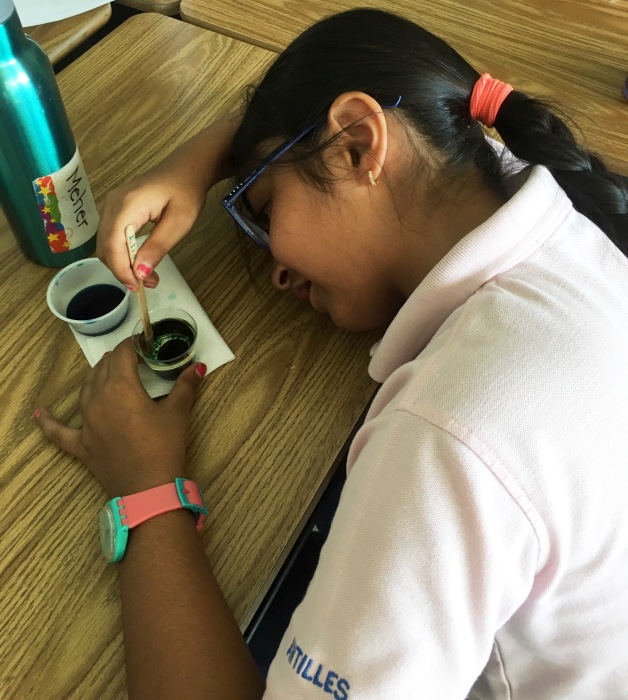 Meher Makhijani '27
mixes oil and water and determines whether the end result is a mixture or a solution. Fourth graders have also been using filters to see if the liquids separate and recording any physical or chemical changes.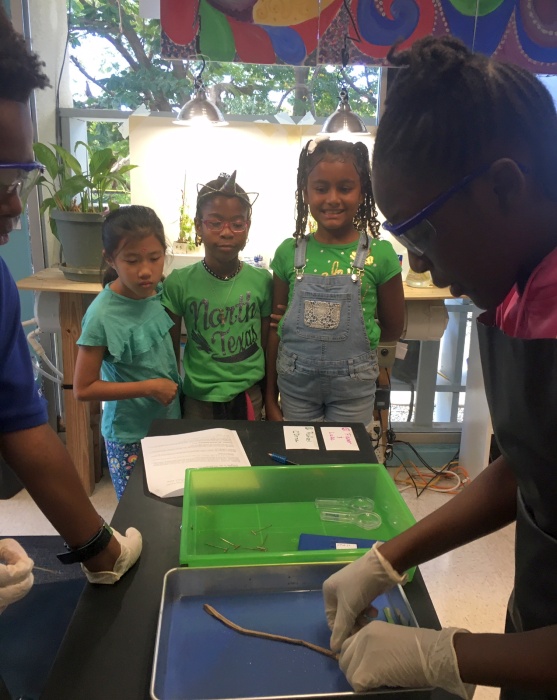 C'Orna Greene '25 and Rafael Hodge '25 show 
Genese Aubain '27, Rena Yu '27, and Janaya Petty '27 how to properly dissect an earthworm. Friday's collaboration between the Lower and Middle School also gave our sixth grade scientists the chance to explain what they've been learning about earthworm anatomy.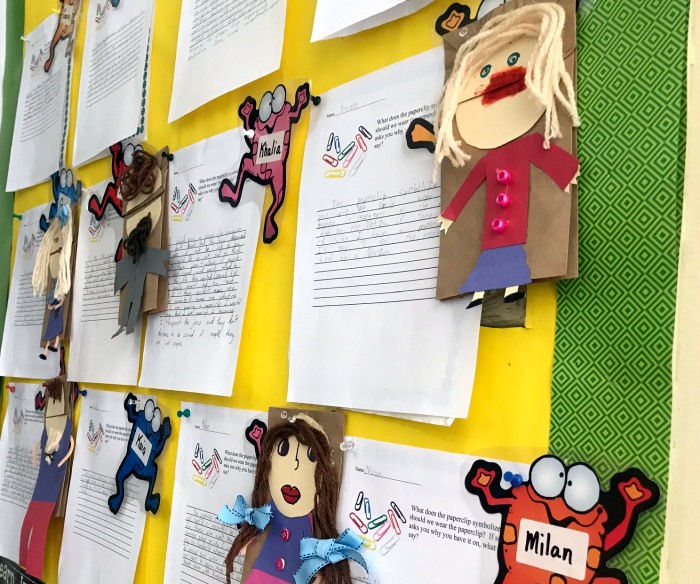 Fourth graders put the finishing touches this week on hand-made puppets that depicted some of their favorite heroes from Lois Lowry's classic Number the Stars. While studying WWII, both classes have written out their own recipes for peace, worn paper clips to symbolize freedom, and finally, talked about the everyday heroes that fought against hate during the Holocaust.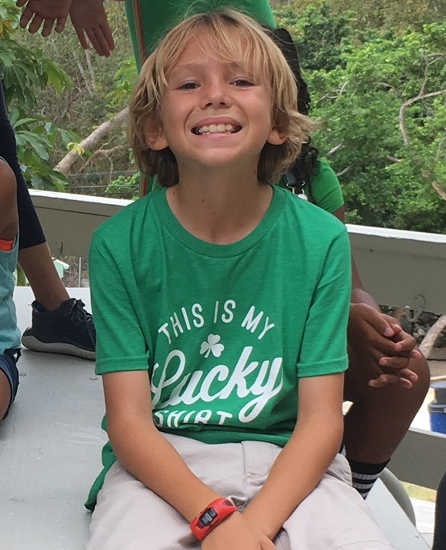 All grades wore green for "responsibility" Friday, and in Lower School, our fourth graders have been working on a video that showcases all the ways in which they've been responsible. Throughout the day, students also joined in on games and activities that involved listening and paying attention to others - two important examples, they said, of responsible behavior. 
Thank you to all families who already turned in their reenrollment forms and met the deadline! Timely reenrollment allows us to plan for next year- and saves you the late fee!

 

If you haven't yet turned in your forms -- don't delay! Our current students have first priority and we look forward to welcoming your children back for the 2019-2020 school year.  Please go to antilles.vi/reenroll where you'll find the forms and instructions to secure your child's space.



Yearbook news! 

The production of Horizons 2019 is well underway - if you're interested in placing an ad in the book, the form is now on our website. Simply fill in the fields and submit to Mrs. Aubain in the front office and stay tuned for more in the weeks ahead!


The Parent Association has opened nominations for all positions on the Executive Board for the 2019-2020 school year. Please email your nomination to AntillesPA@gmail.com.
The French Institute of the Performing Arts presents Avatar on Saturday, March 30 at 7PM in the in the PJ Hall. Call (340) 626-1545 to reserve your seats for dinner (click here for meal form) and the show! 
Get Involved | antilles.vi/calendar
Monday, March 8 - Monday, March 25
Tuesday, March 26 (MS/US Day 6)
JV girls basketball v. Antilles | 4:45PM @Antilles




Girl Scouts meeting | 5:30PM @LS auditorium

JV boys basketball v. Gifft Hill | 5:45 @Antilles




Thursday, March 28 (MS/US Day 2)
5th grade Dancing Classrooms culminating event | 11AM @MCM Center

The Forum Presents: Met Opera, Carmen | 7PM @PJ Hall