Antilles e-Newsletter for Parents | March 8

The "Day Before GALA!" Edition
Supporting Antilles: The Maritime Ball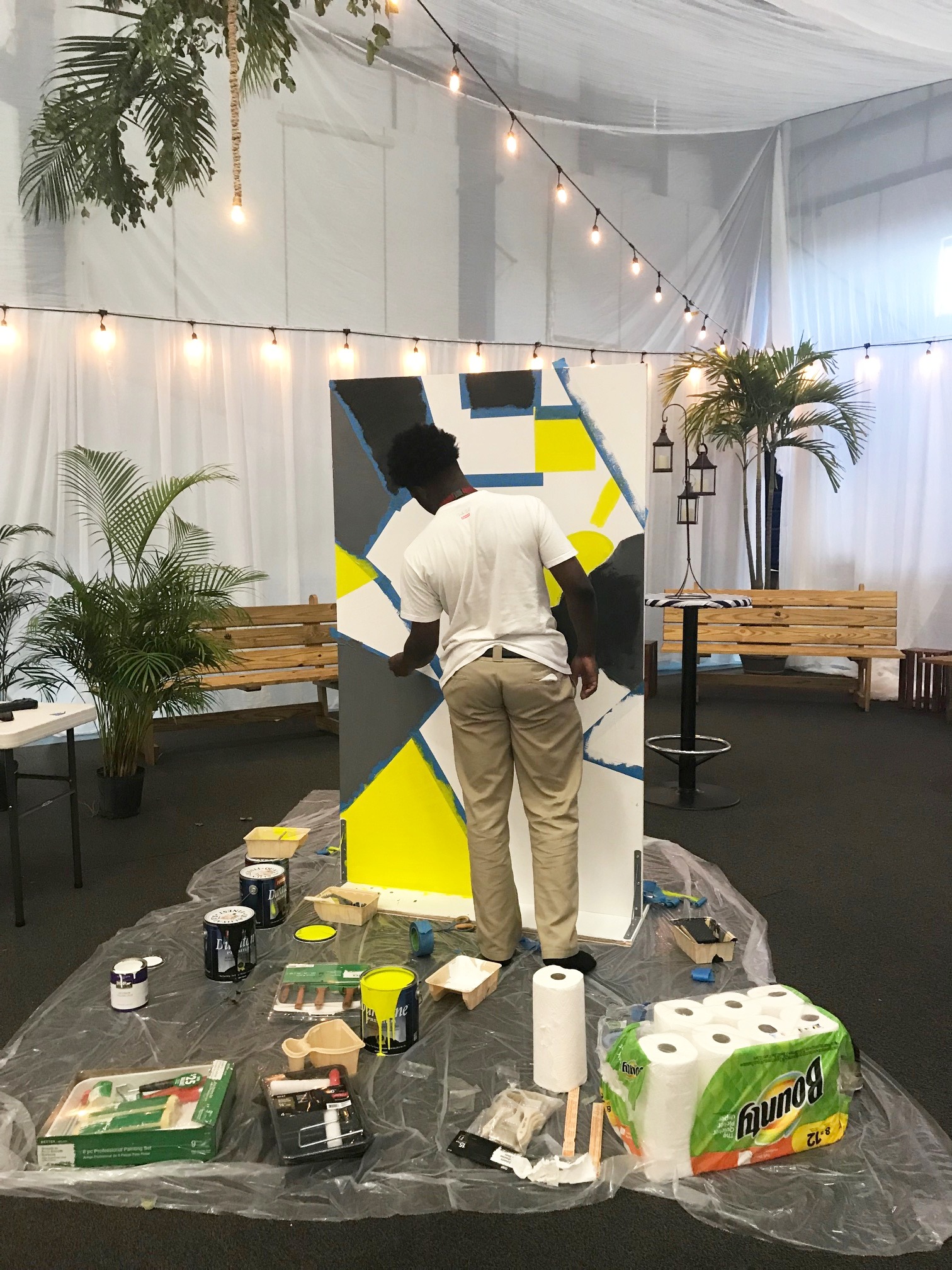 Behind the scenes, the Antilles community has come together over the past few months to build many of the sights, sounds, and experiences of this year's Maritime Ball gala.
The vision of our art teachers has inspired a cadre of student masterpieces for our silent auction - along with a life-size mermaid made by our Middle Schoolers out of recyclable materials. Our parents have added volunteer hours setting up the Mark C. Marin Center for the event, while our IT Director, Justin Wilson, has added the technology needed inside to make browsing and bidding online seamless.
We appreciate the dedication of our Board of Trustees for helping to build our sponsor list, our powerhouse group of student volunteers for jumping in where we needed them most, and our events and facilities team for working around the clock to deliver an experience -- restaurants, live entertainment, and more -- you truly won't want to miss. 
We're excited to showcase what we've come up with! Doors open at 6PM on Saturday - browse these helpful parking tips, our program lineup, restaurant and art options before you head out the door.
See you there!
P.S. - Our online site is now closed, but don't worry! Tickets can still be purchased at the door :) 
National Merit Finalists!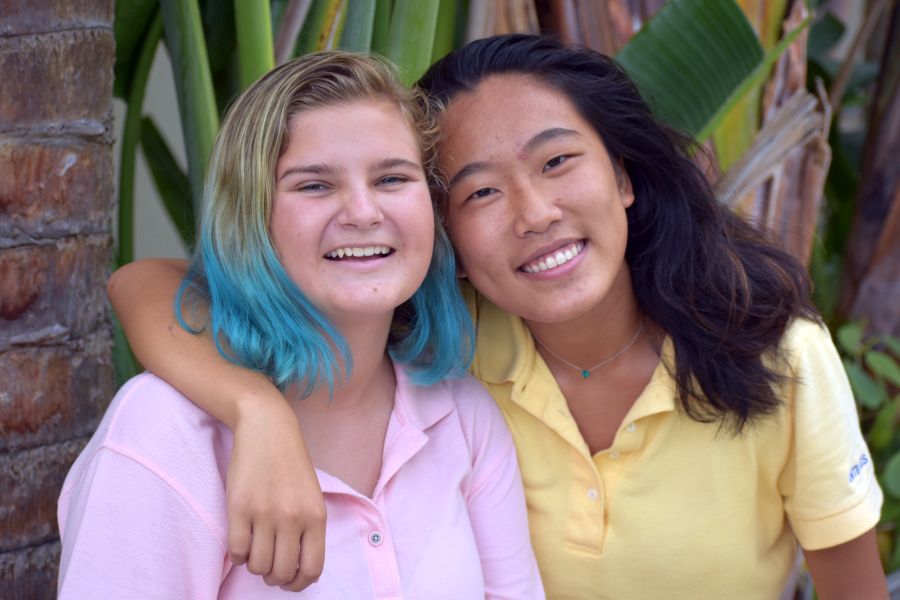 We are thrilled to announce that Antilles seniors Maggie Huang '19 and Grace Randall '19 are now both FINALISTS in the 64th annual National Merit Scholarship Program!
Nominated as semifinalists in September 2018, Maggie and Grace were just recognized among the approximately 15,000 academically talented students across the country that advanced to the next round of the National Merit competition and will now be evaluated by the Scholarship Program Committee. 
Merit Scholarship winners will be announced in mid-May and are selected based on a variety of criteria, including academic accomplishments, leadership qualities, and community activities, among others.
Celebrating VI History Month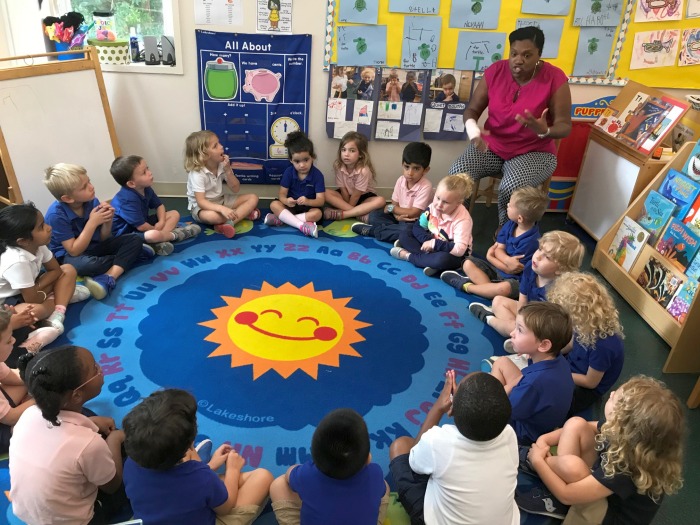 Throughout March, our Pre-kindergarten classes will show us how they're celebrating VI History Month in the classroom!
Along with learning the words this week to The VI March, students in Lane Sammy's classroom also got to know more about composer Alton Adams, Sr.  -- the U.S. Navy's first African-American band master and VI native -- and how he was able to convey a feeling of hometown pride and camaraderie through the lyrics.
Students identified most with Adams' description of the territory's sandy beaches, green hills, and bright blue waters. Other things that are green blue and sandy? Iguanas, the sky, and the play area in the ELC, where students also said they love to visit every day.
More next week!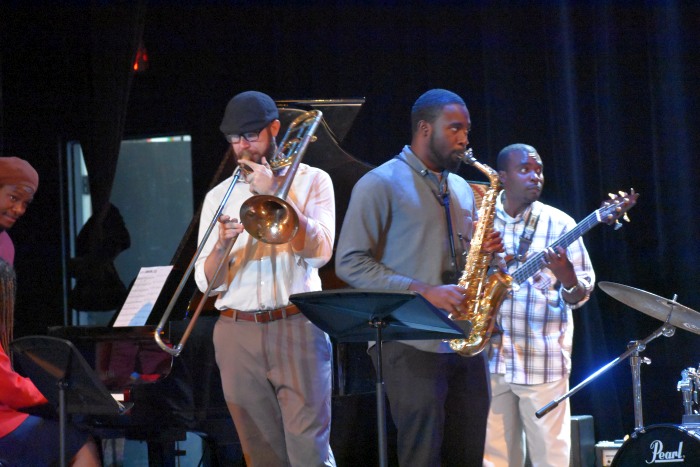 A special thanks to Grammy Award winning musician Dion Parson P'28 and members of his visiting jazz ensemble for helping us celebrate Music in our Schools Month with a special workshop for band students, and a performance Friday morning for Middle and Upper Schoolers. 
More than just having students listen to the music, Dion gave them the chance to experience it by highlighting the patterns, cues, and cadences that run through genres like the blues and jazz. Learning an instrument, like any craft, means being in tune with those fundamentals, Dion shared, and practicing until you've perfected your technique.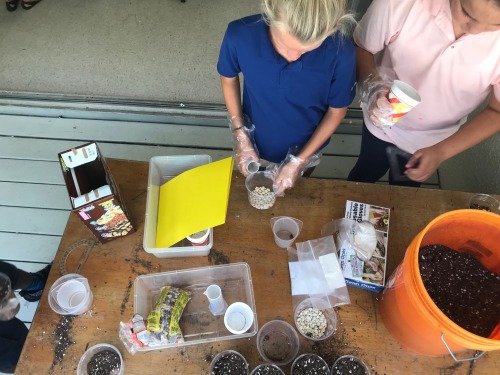 Fifth grade tested out what plants grow best in different soil and climate conditions where sunlight, water, and temperature vary.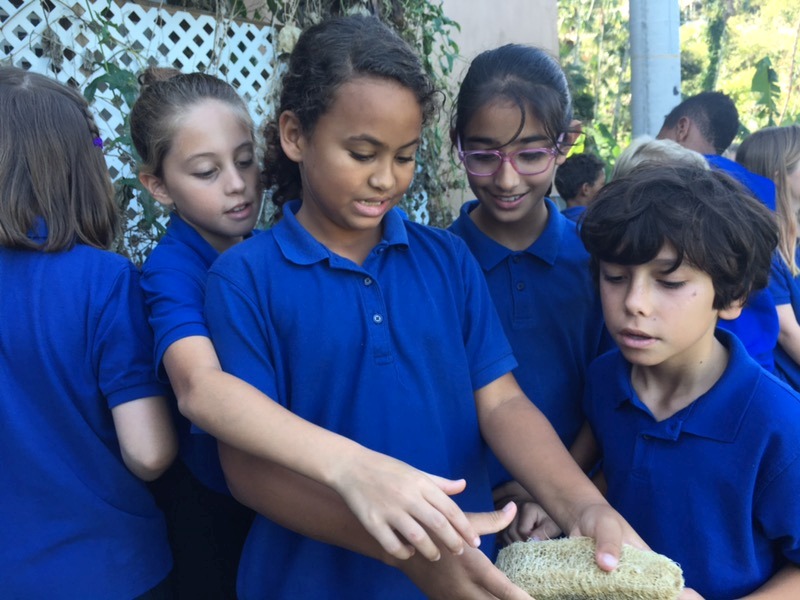 Third graders explore a honeycomb growing in the gardens of parent Sal Griffith, who took both classes on a tour of the grounds Friday.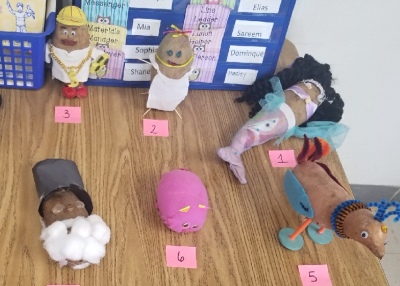 Second graders disguised potatoes -- here are some favorites -- to round out a social studies lesson on the Irish potato famine.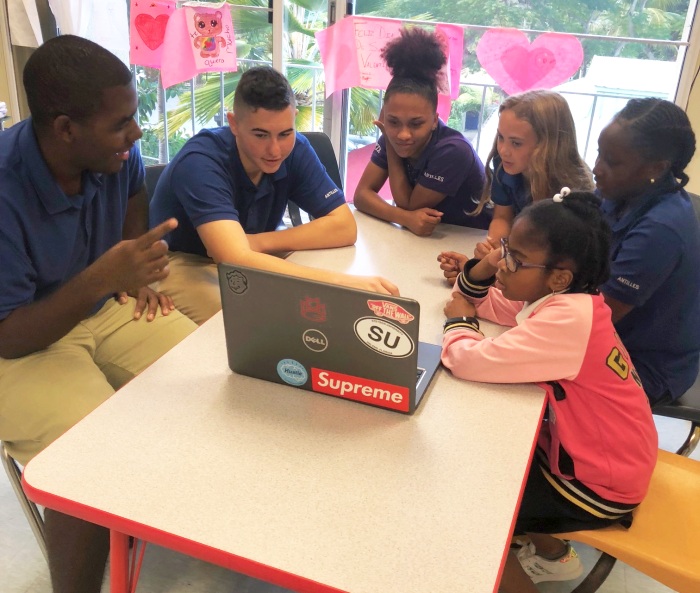 Upper School Spanish students showed fourth grade Spanish students some of the projects they've been working on in class!
Thank you to all families who already turned in their forms and met today's reenrollment deadline! Woot-woot! Timely reenrollment allows us to plan for next year- and saves you the late fee!

 

If you haven't yet turned in your forms -- don't delay! Our current students have first priority and we look forward to welcoming your children back for the 2019-2020 school year.  Please go to antilles.vi/reenroll where you'll find the forms and instructions to secure your child's space.


If you have any questions, contact our Director of Admission Shannon Harris. 



Our Office of Admission is also hosting a playdate on Saturday, March 9 from 9-11:30AM for families interested in learning more about our Early Learning Center program. Please help us spread the word by sharing our Facebook event, or forwarding the details onto anyone you think would want to attend!


The Parents Association will be holding it's weekend lacrosse game! If you're interested, please come out at 1PM on Saturday, March 9 to learn the basics of the game and have some fun.



Yearbook news! 

The production of Horizons 2019 is well underway - if you're interested in placing an ad in the book, the form is now on our website. Simply fill in the fields and submit to Mrs. Aubain in the front office and stay tuned for more in the weeks ahead!
Get Involved | antilles.vi/calendar
Friday, March 8 (MS/US Day 6)

Saturday, March 9
Monday, March 10 (MS/US Day 1)
Elementary girls soccer v. All Saints | 4PM @UVI

JV girls basketball v. Calvary | 4PM @BCB

JV boys basketball v. CAHS | 5PM @BCB

Cub Scouts meeting | 5:30PM @LS Auditorium


Tuesday, March 11 (MS/US Day 2)
Wednesday, March 12 (MS/US Day 3)
Bake sale hosted by the Class of 2020 | Lunch

Elementary girls soccer v. All Saints | 4PM @Antilles




Elementary flag football v. Mullere | 4PM @Griffith

Parent Association meeting | 5:30PM @LS Library


Thursday, March 13 (MS/US Day 4)
JV girls basketball v. CAHS | 4PM @Antilles

Track meet | 4PM @Antilles field


Varsity boys basketball v. Sts. Peter and Paul | 5PM @Antilles

The Forum Presents: King Lear | 7PM @PJ Hall


Friday, March 14 (MS/US Day 5)
Character Counts |

all grades wear green for "responsibility"

Elementary flag football championship | 4PM @Emile Griffith

Elementary girls soccer v. VIMSIA | 4PM @Antilles
Please note: School will be closed from Monday, March 18 through Monday, March 25 for Spring Break.