Antilles e-Newsletter for Parents | October 19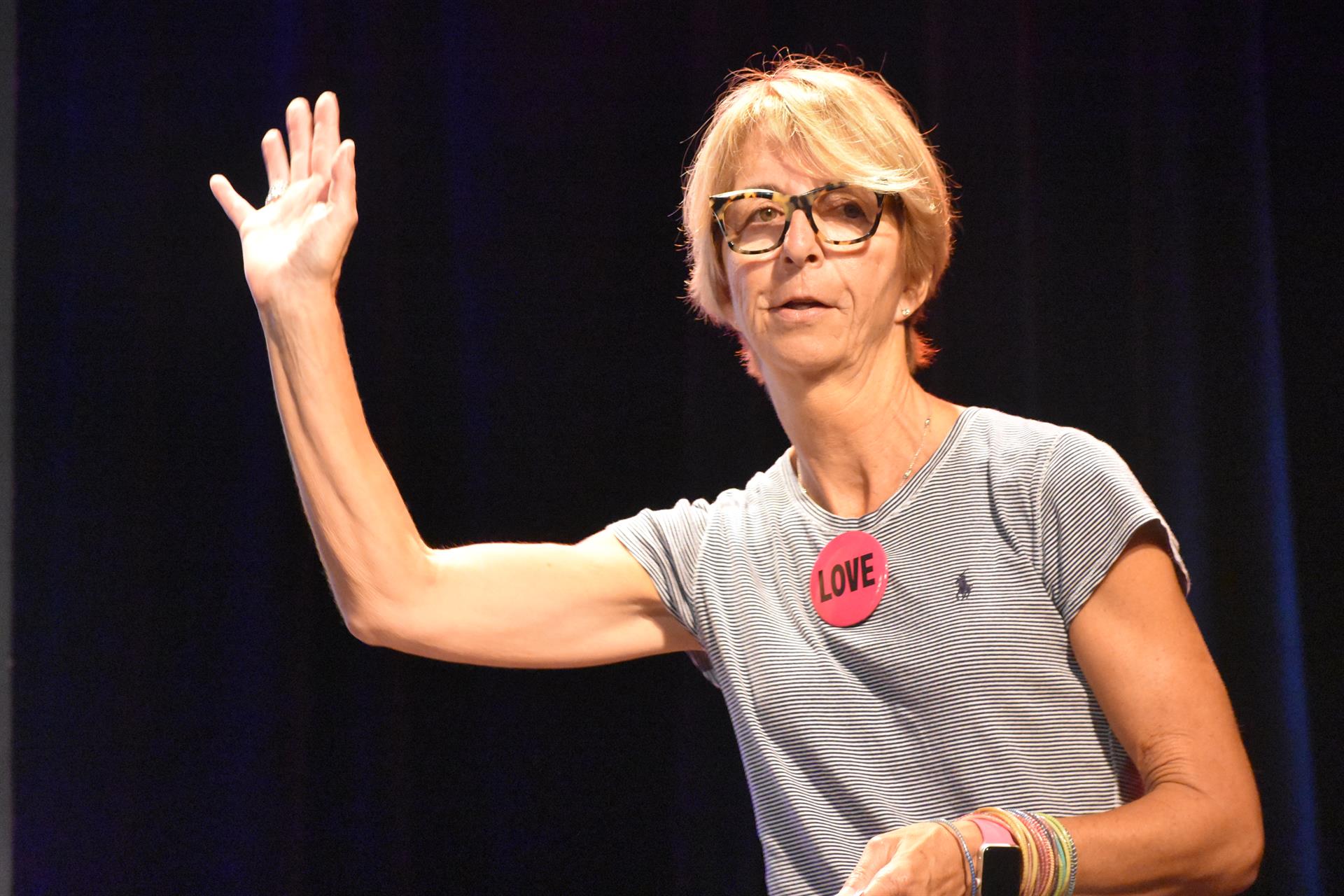 Students passed around the Big Love Ball this week and took to heart Barb Michaud's message of "paying it forward" through acts of kindness. Barb encouraged all of us to think about how our actions and words can be intentionally used to inspire others, better our community, and build a brighter future. 
Here are some of Barb's thoughts on the power of love.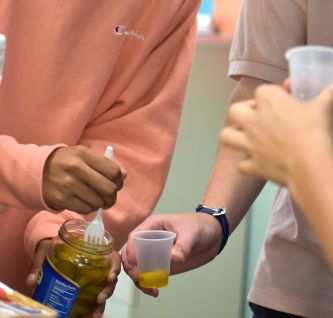 Close your eyes, eat a doughnut and, at the same time, drink some pickle juice.
Not the best late night snack, we know, but it did help Geoff Bergeron's psychology students get a better understanding this week of how their brains work when two powerful senses are working at the same time.

According to most, the smell overpowered the taste, all thanks to receptors in the brain that actually link the two instead of separating them.
If you're interested, here's some more food for thought.
We were excited Thursday night to catch up with alumni who, by choosing to enroll their kids at Antilles, have reinvested in the future of our School.
The memories and experiences of our alumni help us keep Antilles' history alive, and we were grateful to have the opportunity to thank another generation of graduates who have embraced our mission and shared values. Check out our Facebook page for some special moments from the evening. 
Inspiring Confident Leaders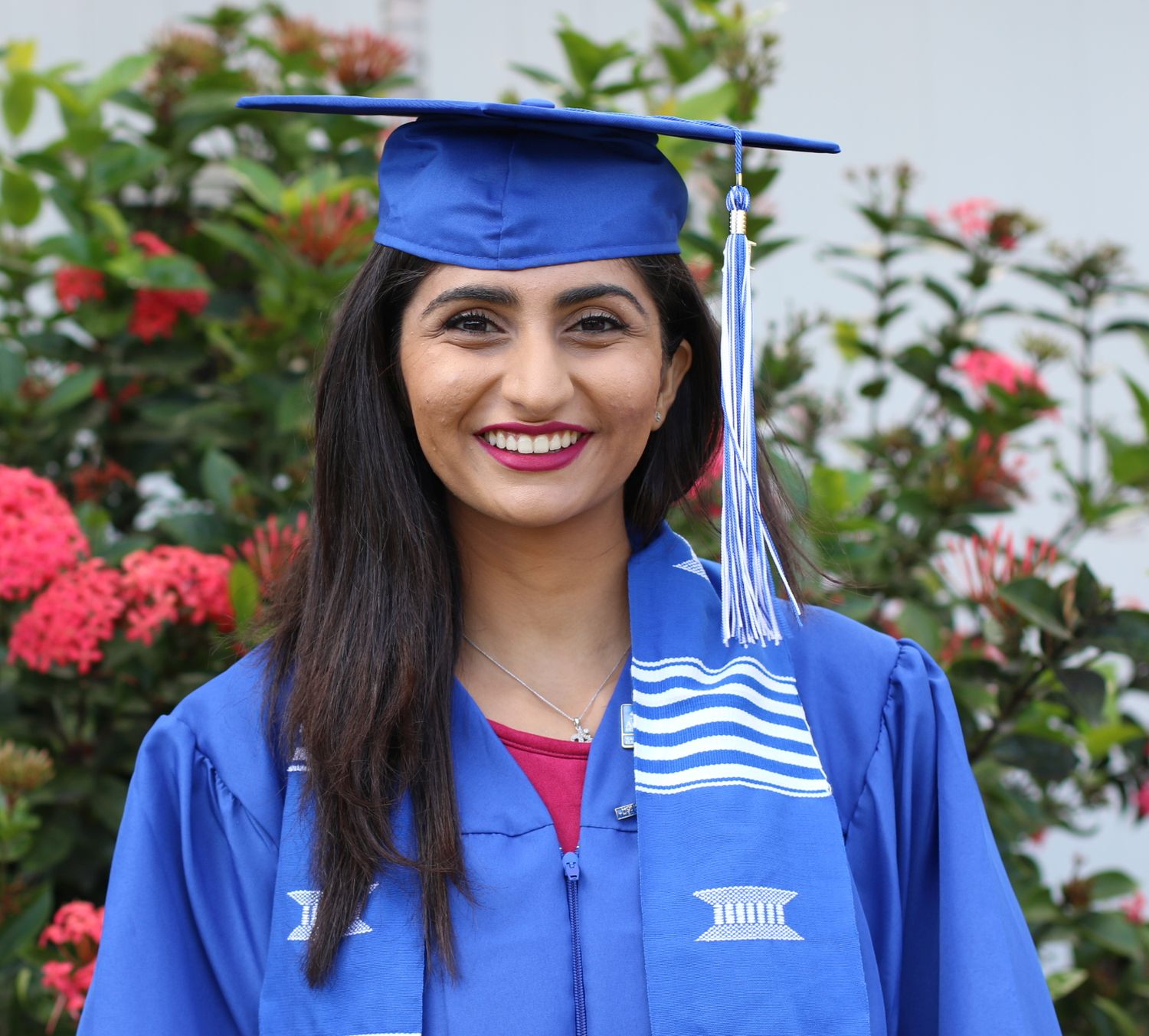 "The student government experience at Antilles was enriching," Mansi Totwani '18 shared this week. "Our 2018 council was active in planning activities and initiatives that we hoped would enhance the experience for other students, and for me, it was rewarding to see when we made an impact. Having the opportunity now to do that at Princeton is amazing - but it was Antilles that planted the seed, and inspired in me the confidence to keep putting myself out there as a student leader."
Congrats to Mansi for being elected to Princeton's Class of 2022 Council. Read more about her thoughts here.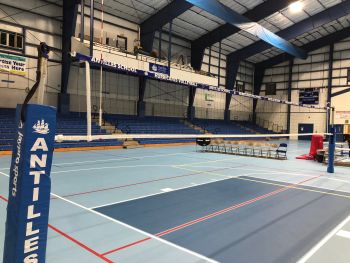 Rounding up the week, here's a few of the things your Annual Fund dollars have made possible around campus:
Thank you! 
Snap Shots | Eye  on our Athletes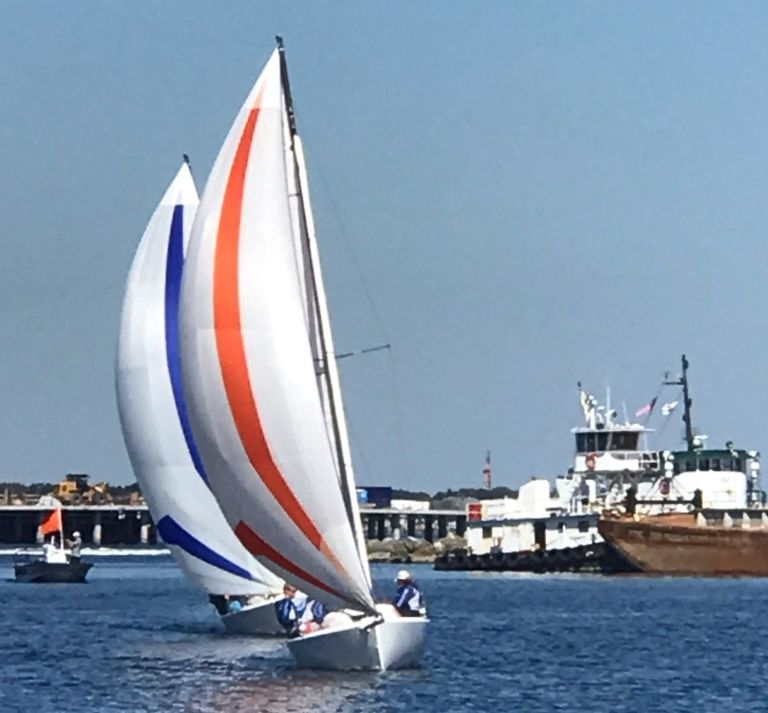 Congrats to our high school sailors who won first place last weekend at the SAISA National Keelboat Qualifier - and to the all girls team who picked up second (and a win in the A Division) at the Larry White Invitational.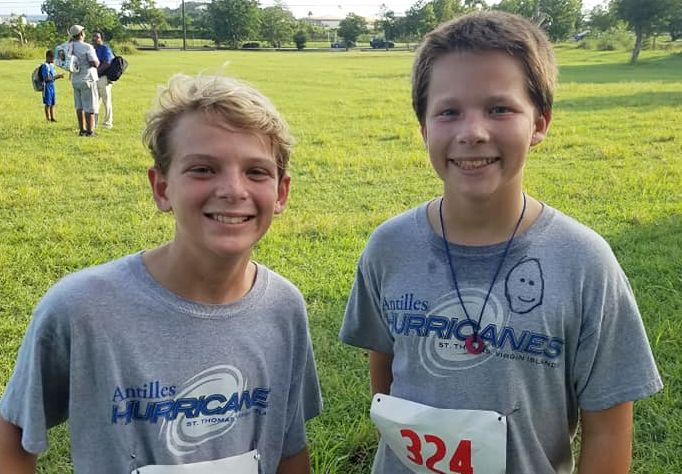 Henri Radcliffe '25 and Korey Wojtylak '25 represented at this week's cross country meet with top ten finishes in the elementary level, while Madison Roy '24 and Isabella Supinski '24 outlasted many older competitors in the junior varsity division. Rounding out the group were, Nikolas Swan '21 and Riley Oram '21, who picked up first and second place, respectively for  varsity.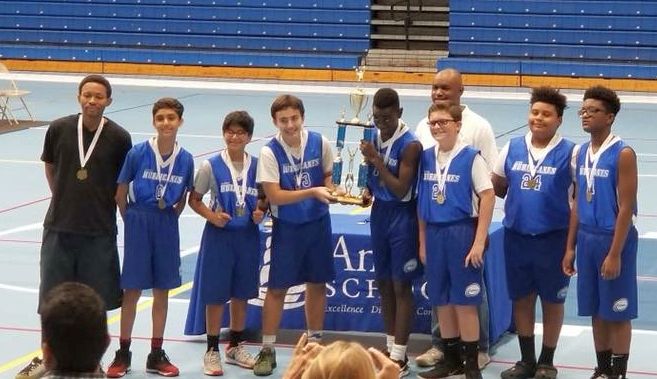 Our JV boys volleyball team started its season Monday with a win over Calvary Christian in straight sets, while our JV girls triumphed over Gifft Hill.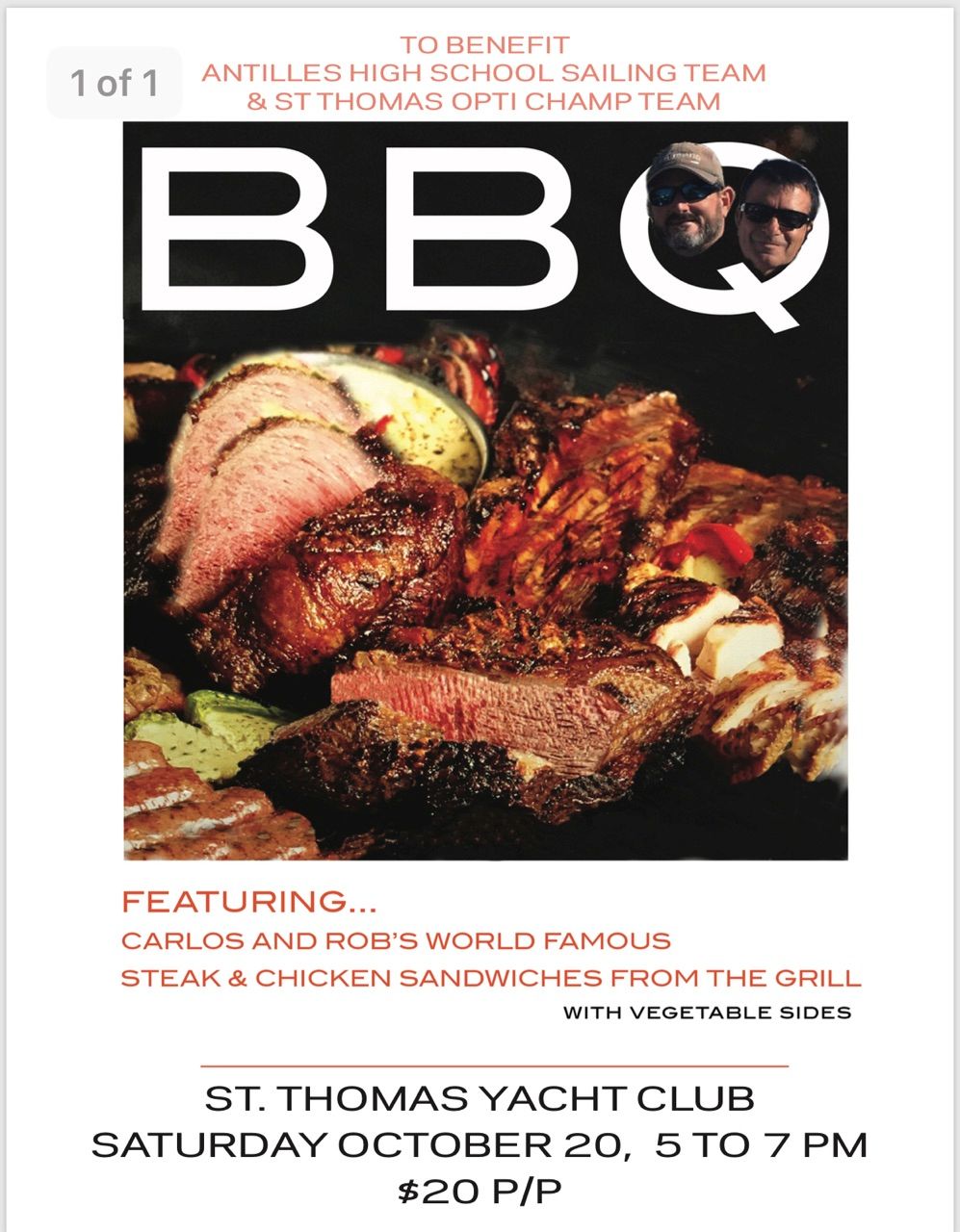 We're helping to "Give Cancer the Boot" and you can, too! Pink "LOVE" buttons are on sale in the Main Office for $4 - all proceeds benefit cancer patients in the Virgin Islands. 




The Parent Association has officially launched its 3 For Me volunteer initiative - check out the list of available opportunities and let them know what you might be interested in by filling out this quick form. 

 

There are just a few spots left for families interested in having a "trunk" at this year's Gate Night Trunk or Treat, a PA sponsored event. Sign up today if you plan to enter your car or donate your trunk!
 
Get Involved Next Week | antilles.vi/calendar
Saturday, October 20
JV girls volleyball vs. VIMSIA | 1PM @MCM Center

Varsity girls volleyball vs. Sts. Peter and Paul | 2PM @MCM Center

Sailing Team BBQ fundraiser | 5-7PM @St. Thomas Yacht Club


 
Monday, October 22 (MS/US Day 1)
Halloween candy gram sale hosted by NJHS | all day

2nd grade field trip to Phantasea Gardens | 9-11AM

Cross country meet | 3:45PM @UVI

Varsity boys volleyball vs. CAHS | 4:45PM @MCM Center

JV boys volleyball vs. Sprauve | 5:15PM @Kean
Tuesday, October 23 (MS/US Day 2)
Student leadership conference | 8AM-3:30PM @PJ Hall

School photos 4th grade | 11:10-12:10AM @LS Library

School photos 6th & 7th with advisors | 12:50-1:20PM
Wednesday, October 24 (MS/US Day 3)
Autopista College Tour | 11AM @US Library

MS Student Council Elections | 11:10-11:40AM @PJ Hall

JV girls volleyball vs. Kean |  4PM @MCM Center

Varsity girls volleyball vs. Kean | 4PM @Kean

Varsity boys volleyball vs. Kean| 5:15PM @Kean

Admission and financial aid night | 6-8PM @US Library
Thursday, October 25 (MS/US Day 4)
JV girls volleyball vs. Sprauve | 4PM @MCM Center

JV boys volleball vs. Calvary | 4:30PM @MCM Center

Elementary sports parents' meeting, 2nd-6th grades| 5:30PM @PJ Hall
Friday, October 26 (MS/US Day 5)
Wear pink for Breast Cancer Awareness

| ALL GRADES

Report cards emailed to parents | all grades

JV boys volleyball game vs. BCB | 4PM @BCB
Don't forget parent conferences on Saturday, October 27th!