Antilles e-Newsletter for Parents | September 7
A Fresh Start for a New Year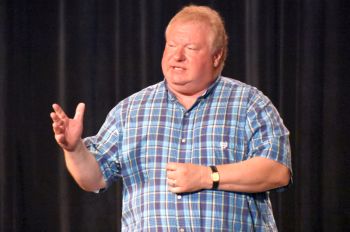 The start of a new year is a time for self reflection. It offers hope for a fresh start, time for us to think about our actions, and the chance to fix what we may have done wrong. It offers us a center, a balance between our good and bad selves, and guides us back to the values - faith, respect, kindness, and truth - that should be at the very core of our being. 
Our gratitude to Rabbi Michael Feshbach for sharing with us the significance of Rosh Hashanah and helping us Friday to usher in a new school year with these inspiring words. Celebrations of the Jewish High Holy Days begin September 22 and run through September 30 and are open to anyone interested in participating, observing, or just simply learning more about them. 
Growing From Disappointment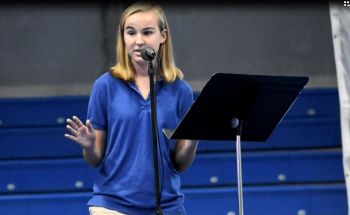 "I kept thinking about a moment in seventh grade. Our class couldn't vote in the election for Student Council so many of the candidates running for office didn't bother talking to us. But one -- Leayrohn  King '15 -- did, and I remember him asking me what I wanted to see in a council president and how he could do better than the person before him," Trinity Riggle '19 shared Wednesday at Convocation.
"The respect he gave me and the thought he put into caring about someone who couldn't even help get him elected - that made me so happy. "
And, kept her in the game. Trinity ran for class president in ninth grade and lost, but realized that her desire to make in impact on campus was greater than her fears. Her courage to run again at the end of her junior year led to a win, and inspired a teachable moment she could pass along this week to her peers. 
Tea, Toast, and Teddy Bears
They all begin with "t," which kindergartners are learning to write and recognize this week, but having tea with their teddies Thursday was also a fun way for our students to practice manners and test their independence.
Given time alone together and a little space from their teachers, the students buttered their own toast, measured out milk and sugar, took turns sharing stories and laughed long after their cups and plates were empty.
"It's everything we talk about when we sit down for circle time in the morning," shared Thames Shaw P'10. "Be kind to others, listen when someone else is talking, be a good friend when someone needs help, and you can see those concepts play out when they're talking at the table, or feeding their teddies. It's beautiful to see them embrace that sense of responsibility, especially at such a young age."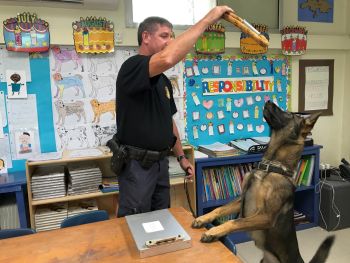 At just two years old, Sherpa the German Shepard understands Dutch and, technically, is a federal agent.
Sherpa has lived the past six months with her partner, Customs and Border Protection officer Jeff McNally, who brought in the canine Thursday to demonstrate her skills at sniffing out narcotics to third graders who have been researching the importance of service dogs and what they can be trained to do. A sharp sense of smell helps Sherpa easily detect threats in the field and Thursday, led her to a treat hidden in the middle of the classroom in less than one minute.
Thanks to Mrs. Rodriguez P'22 for hosting us for the demonstration, and to Jeff for also taking the time to tell us more about his job and the role he plays in protecting our community.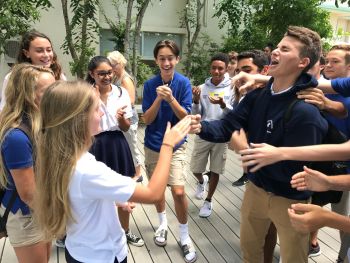 Get Involved Next Week | antilles.vi/calendar
Tuesday, September 11 (MS/US Day 4)
Wednesday, September 12 (MS/US Day 5)
Thursday, September 13 (MS/US Day 6)